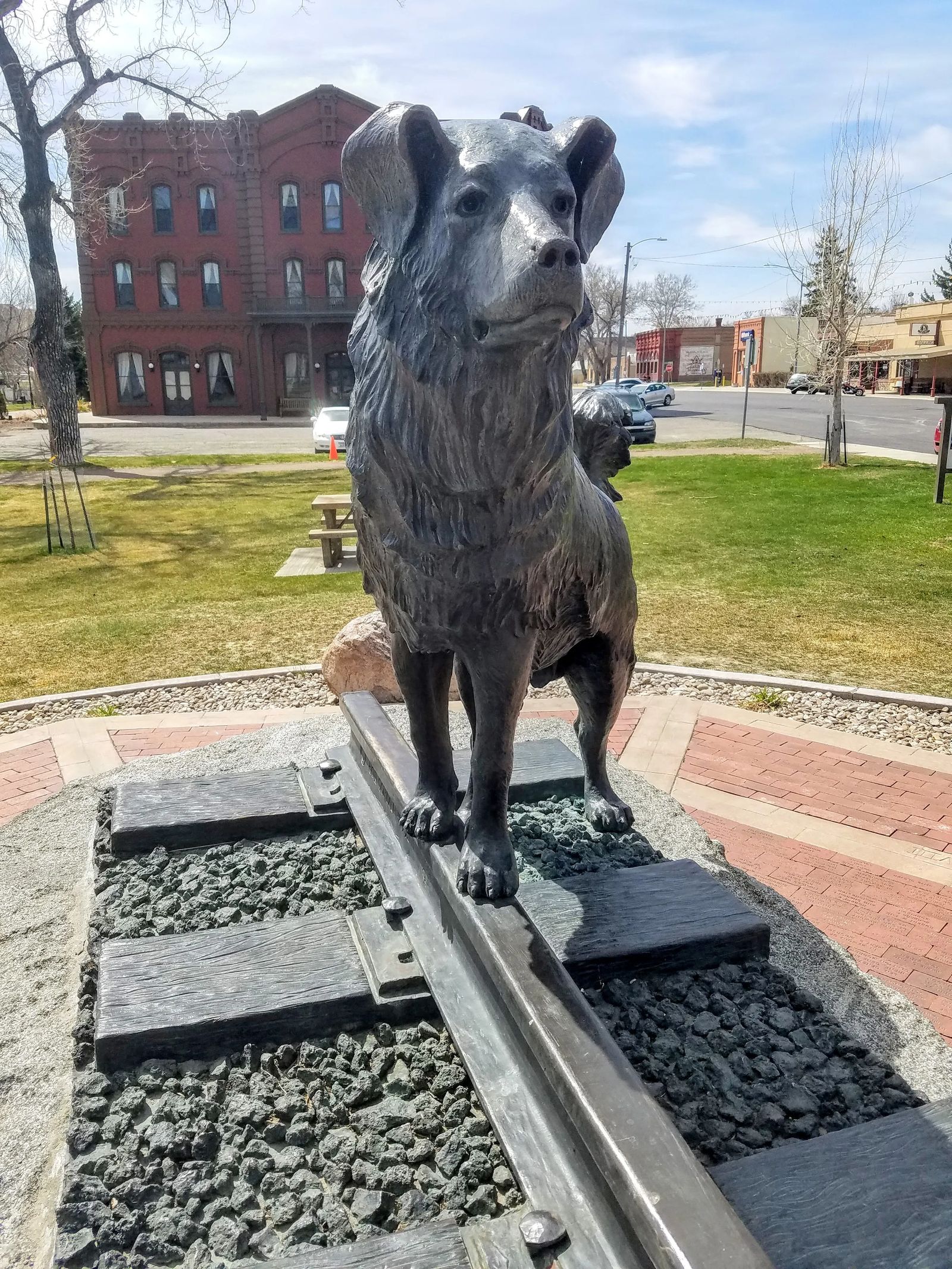 Weekly Gem #264, The devotion of Ol' Shep
Published 10/23/21
Location: This Hidden Gem is located near the Old Fort Benton Bridge, in Fort Benton, MT (see the Clue Me! Map).
"Animals are such agreeable friends. They ask no questions, they pass no criticisms." ― George Eliot
Fort Benton was home to one of these exceptional souls. His name was Shep, a sheep dog who was devoted to his shepherd / owner / best friend.
Back in the 1930's when rail travel was the standard way to travel long distances, Shep watched as his owner was put on a train heading east from Fort Benton. But his owner was riding in a pine box and was not coming back.
Shep stayed at the Fort Benton railroad depot, expectantly greeting each train in hopes of his owner's return. He became a fixture at the depot and a well-loved example of the faithfulness of dogs. Many people offered to take him to their home and care for him but Shep stayed at the depot. Waiting. Shep waited for 5 1/2 years when at last he was reunited with his beloved owner. Shep is buried at the top of a bluff overlooking the depot.
.........
Here's the hidden gem entry from our Clue Me! map.
Clue
Departures and arrivals... or maybe just departures.
Description
The statue of Shep
Why It's Interesting
Shep, a loyal dog, waited the rest of his life at a train depot for his owner to return. His owner had died and the body was sent east, but Shep stayed for 5 1/2 years at the depot. Shep was loved by the people in Fort Benton and was memorialized with a statue in town.