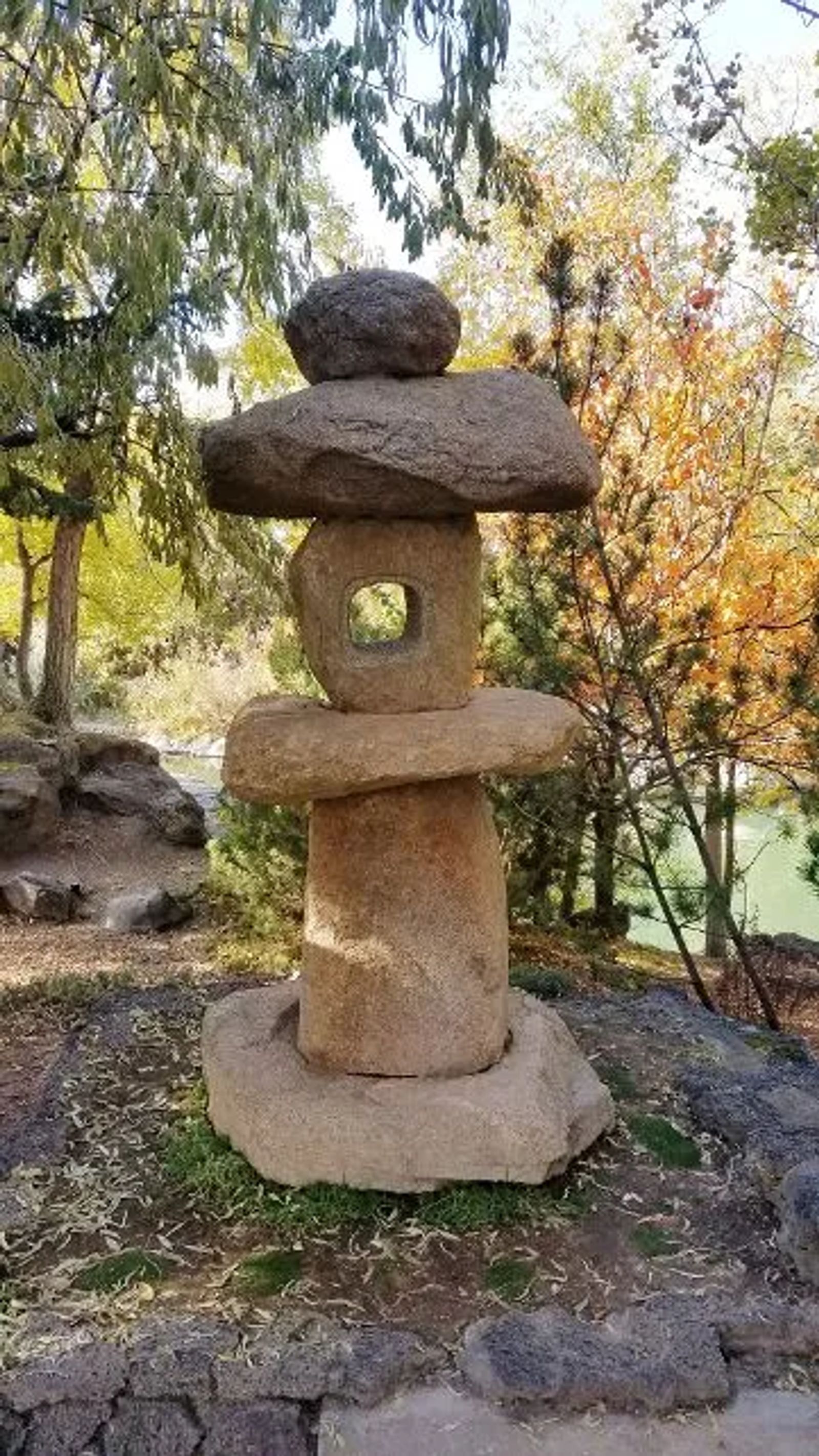 Weekly Gem #178 Because we have so much in common
Published 11/24/2018
Location: This hidden gem is located on a rocky island in the Snake River in the heart of Idaho Falls, Idaho (see the Clue Me! Map).
Sometimes you happen across a place that has such a delightful ambiance that you have no choice but to stop for a moment and enjoy. Idaho Falls, Idaho and Tokai-mura Japan became sister cities in 1981. The good people of Tokai-mura helped volunteers from Idaho Falls develop a cozy Japanese Friendship Garden on an island in the middle of the Snake River. Sounds of flowing water are everywhere, not just from the Snake, but also cool streams and waterfalls built into the garden among the beautiful flowers and trees. There is plenty of shade in the summer, benches on which to sit and enjoy the tranquility, a pond with a rock path (a "dragon's path") to follow, and stone lanterns. A perfect place to relax and unwind - right in the middle of the city!
The US sister city program began in 1956. President Eisenhower recognized that global diplomacy had been badly damaged during World War II, and he established the program as a way for citizens to repair and promote international relationships. Sister cities were typically selected because they had much in common. There are probably only two places in the world with the unusual combination of potato farming and nuclear research. Luckily for us, Idaho Falls and Tokai-mura found each other.
.........
Here's the hidden gem entry from our Clue Me! map.
Clue
Take a deep breath. Relax. Enjoy the peace.
Description
Japanese Friendship Garden
Why It's Interesting
This is a traditional Japanese garden developed to celebrate Idaho Falls' Japanese sister city, Tokai-Mura. It's meant to be enjoyed by everybody and to encourage friendship with people all over the world.