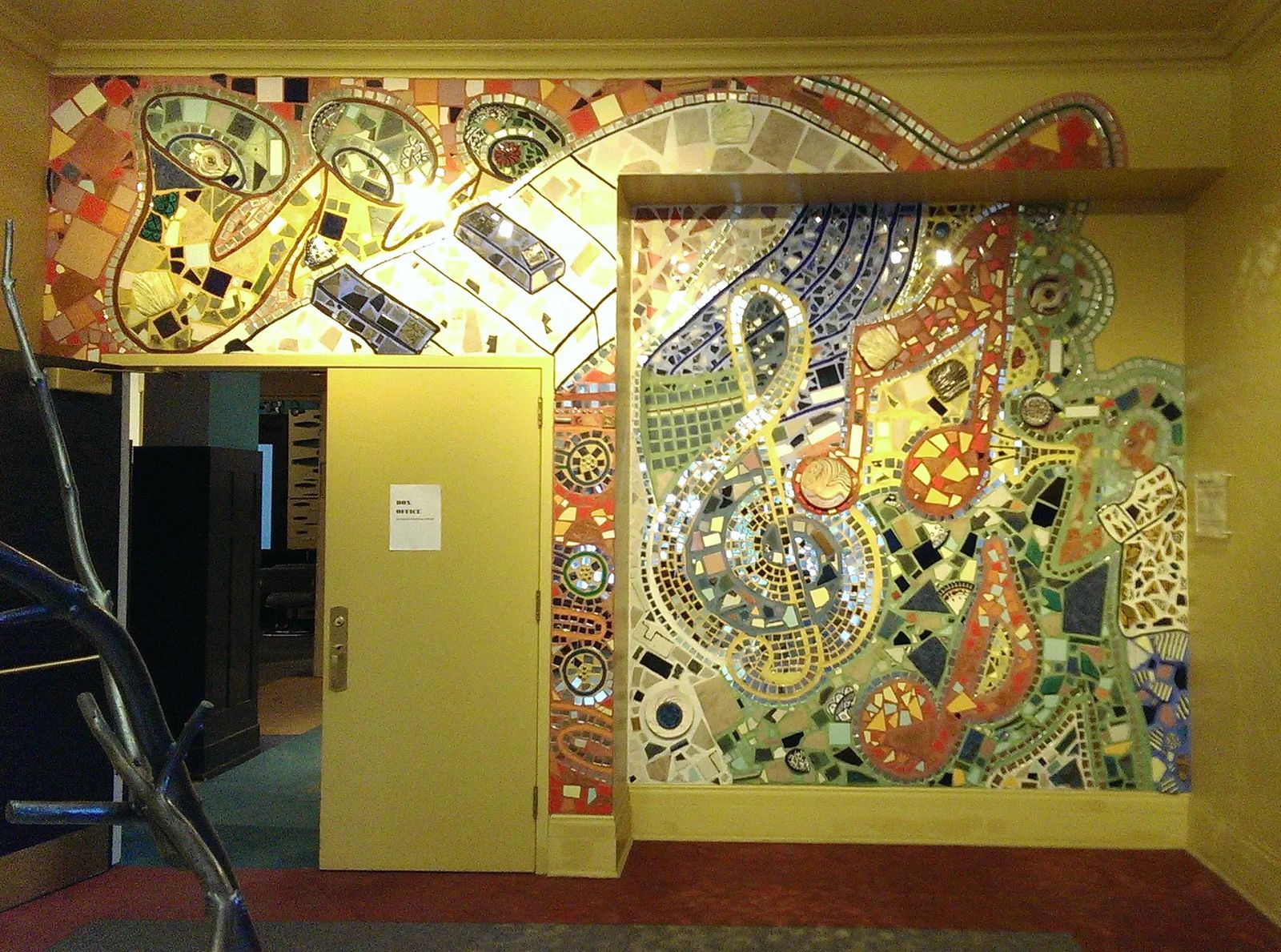 Weekly Gem #60 History in the Making
Published 2/27/2016
Location: This 'hidden gem' in Detroit, MI, is at the intersection of Centre Street and East Grand River Ave (which, incidentally, are two of the shortest streets you're likely to find hanging out together ... see Clue Me! Map). It is well suited to be our final Weekly Gem of Black History Month, a bookend for Weekly Gems #57 and #58 that are less than a mile away (on the Riverwalk).
The 'trumpet north of the eighth' (can you find it in the photo?) is part of a mosaic that portrays Detroit's long and rich music history, which was hugely impacted by black musicians and visionaries.
Trumpet greats Louis Armstrong and Dizzy Gillespie may have inspired this particular portion of the mosaic. Duke Ellington, Billie Holiday, Pearl Bailey, Ella Fitzgerald, and many others played near here (although many historic venues having been replaced by freeways and stadiums).
Motown records, a couple miles to the northwest, was instrumental in sharing the talents of Marvin Gaye, Stevie Wonder, Michael Jackson and the Jackson 5, Diana Ross & the Supremes, Gladys Knight, and many, many more. The Motown visionary was Berry Gordy, who started out on the Lincoln - Mercury automobile assembly line, and extrapolated from there to create a process of assembling talent, music, lyrics, and quality control to produce great records.
Finally, the trumpet north of the eighth is located in the lobby of the Carr Center, which helps share this history while nurturing current and upcoming artists in the African and African-American cultural arts traditions. It is these artists who are the history in the making, and it will be fun to watch it unfold.
.........
Here's the hidden gem entry from our Clue Me! map.
Clue
The trumpet is north of the eighth
Description
A trumpet player is hidden in the music mosaic
Why It's Interesting
This mosaic was created by several artists from Detroit, and a couple from Chicago. They invited passersby to add tiles to make it more of a community arts project.