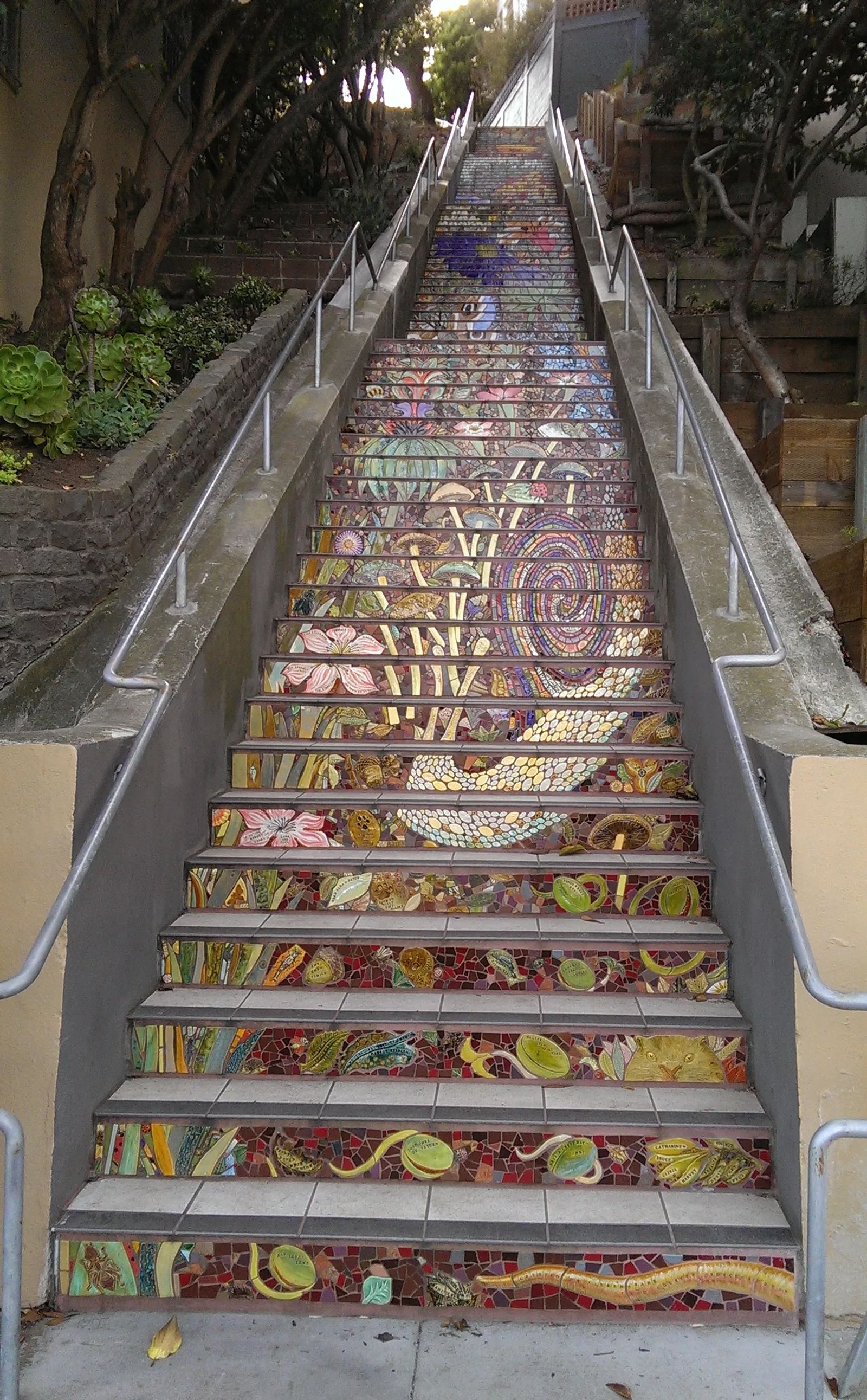 Weekly Gem #53 I'm a cat, I ain't movin'
Published 1/3/2016
Location: This 'hidden gem' is located in San Francisco, CA, on 16th Avenue, about 3 blocks south of Golden Gate Park (see the Clue Me! Map ). In fact, it's only half a block north of Weekly Gem #52 (though noticeably closer to sea level!), and is what you'll see when you exit the garden and look back.
You will be sorely tempted to walk back up, so you can enjoy the details of this mosaic from a better vantage point. And of course the cat will just look at you, a bit glassy eyed, deciding whether it deems you worthy to enter.
I say go for it, but don't expect the cat to move out of your way. It is a cat, after all.
.........
Here's the hidden gem entry from our Clue Me! map.
Clue
A cat peering from the mosaic
Description
The cat, looking out of the third step
Why It's Interesting
This is one of several interesting details of this very artistic staircase. It's hard to avoid the lure of walking up.