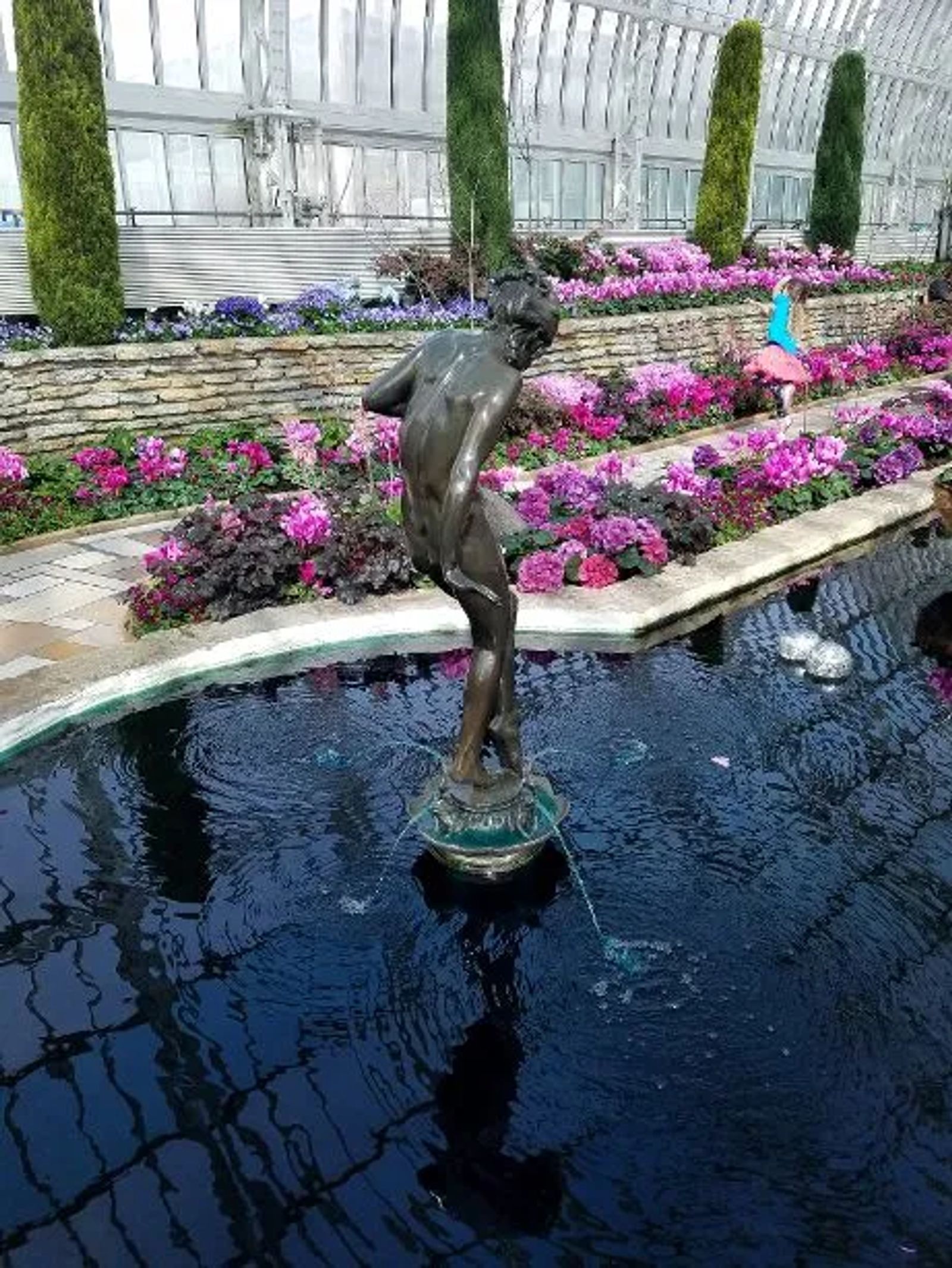 Weekly Gem #154 A winter wonderland to beat the blues
Published 3/11/2018
Location: This hidden gem is located in Como Park Conservatory, in St. Paul, MN (see the Clue Me! Map). This is the second gem about Como Conservatory in a row. That's because all the beautiful colors can replace winter blues. Winter in Minnesota can sometimes feel very looooooooooooong. Let's talk flowers.
Any blues you may experience at Como Conservatory are sure to be a feast for your eyes. Many Minnesotans visit in the winter "for a little greening." There is something oh, so wonderful about seeing a little girl dance among flowers when there are still two feet of snow outside ... maybe winter won't last forever! Depending on the time of year, the sunken gardens are planted with an incredible array of flowers and color palettes. You might see azaleas, hydrangeas, poinsettias, tulips, hyacinths, roses, geraniums or chrysanthemums. It's a grand sight for eyes tired of trying to find the beauty in different shades of gray on gray. On gray.
As an aside, our sponsor of this gem is right about one thing. Pickpockets should always be blue. : ]
.........
Here's the hidden gem entry from our Clue Me! map.
Clue
This room is like a box of crayons
Description
Sunken gardens at Como Conservatory
Why It's Interesting
Using flowers for color and texture, this room is a work of art. New plants are arranged in the room depending on the season. If you'd like to see an explosion of beauty that might make you feel like dancing, Como Conservatory is open 365 days a year.