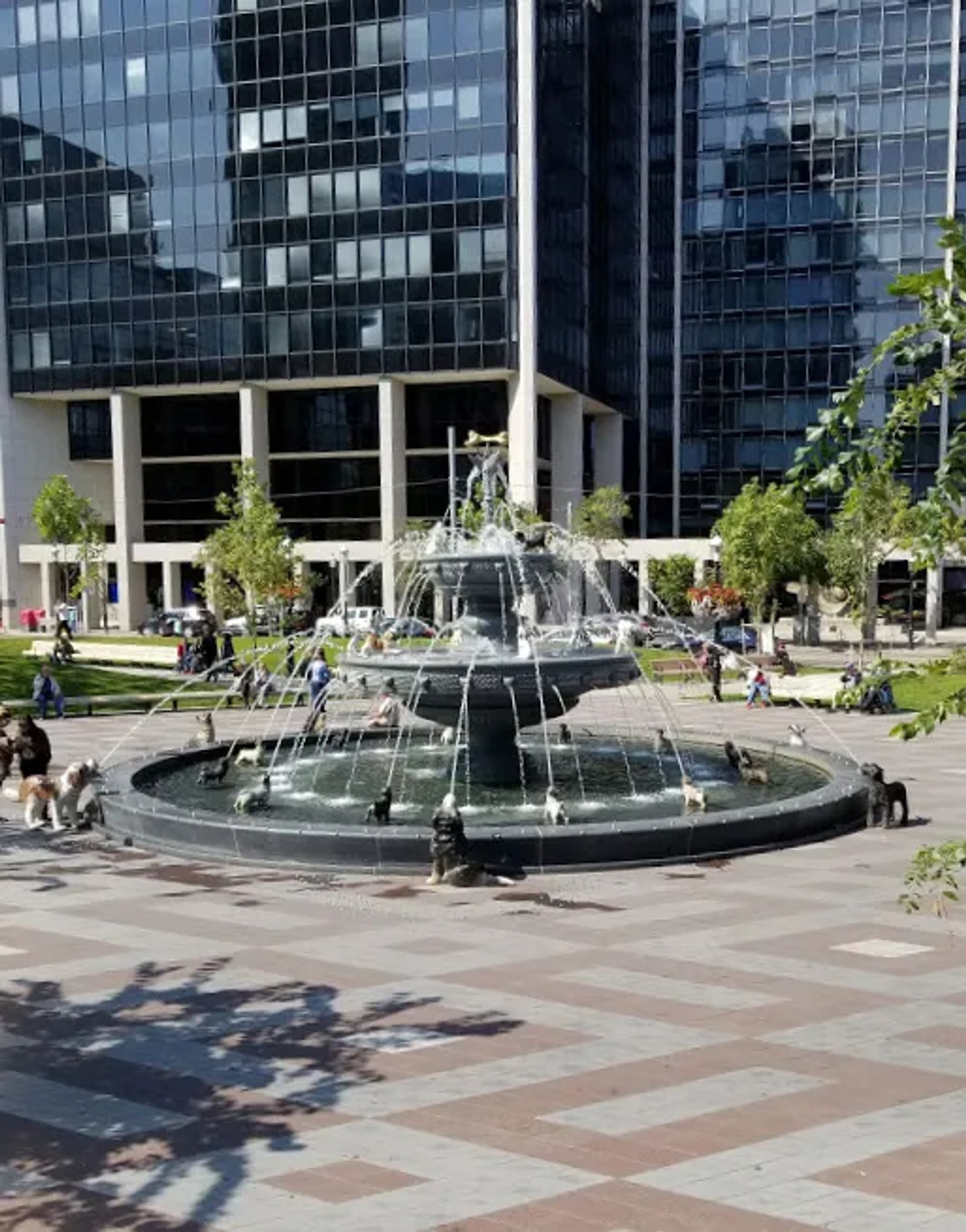 Weekly Gem #156 Throw me a bone!
Published 3/24/2018
Location: This hidden gem is found very near a fire hydrant, in Berczy Park, Toronto, CA (see the Clue Me! Map). Berczy Park was opened in 1980. It replaced a parking lot. That must have seemed like an obvious step in the right direction because people loved the small park.
It was renovated in 2015 by landscape artist Claude Cormier, who designed the park "with a view to helping people of disparate interests get along." How do you manage such a grand feat in such a small space? Well, if 27 dogs, a cat, and 2 birds can share this park with worms and a single bone, their humans should be able to as well. Mr. Cormier's dogs are clearly happy, his cat tolerant (though slightly disdainful), the birds hungry, and his worms uneaten. It's a start!
All I know is that I've got a sudden urge to hear somebody say, "Who's a good boy?" And then throw me the gold bone perched at the top of the fountain.
.........
Here's the hidden gem entry from our Clue Me! map.
Clue
Woof, woof, woof, woof, woof, woof, woof, woof, woof, woof, woof, woof, woof, woof, woof, woof, woof, woof, woof, woof, woof, woof, woof, woof, woof, woof, woof, meow, tweet, tweet
Description
Fountain in Berczy Park
Why It's Interesting
This fountain makes the park feel so friendly and welcoming. It must be all the animals. There are at least 27 dogs, one cat, two birds, and some worms in this park at all times.