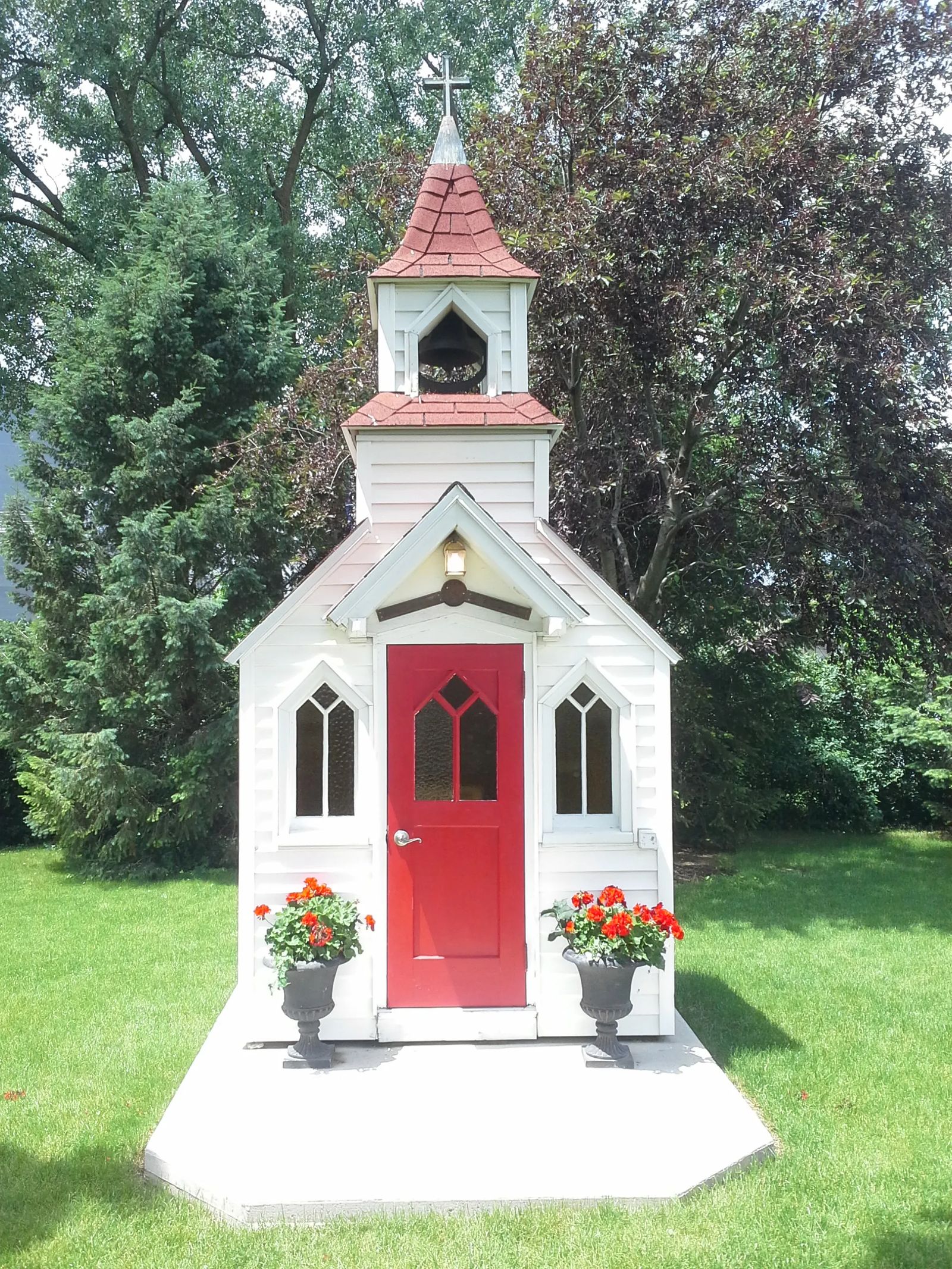 Weekly Gem #31 Perfect for a really small wedding
Published 7/26/2015
Location: This 'hidden gem' is located at the Danish Museum in Elk Horn, IA, (see Clue Me! Map). Small though it is, you can still fit everyone you absolutely need for a wedding. There are two pews on each side (one person each, so room for bride, groom, best man and maid of honor sit, a place for a priest to stand, and an aisle to walk down (although it only takes two steps to walk the the full length of the aisle). A ring bearer and flower girl could probably fit if they're fairly malleable.
.........
Here's the hidden gem entry from our Clue Me! map.
Clue
Seats Four
Description
The Morning Star Chapel
Why It's Interesting
This cute little (6' x 8' x 16') chapel was built by Charles Walensky when he was 83 years old. People used and enjoyed it where it sat in his back yard for 20 years. It was donated to the Danish Museum in 1995.