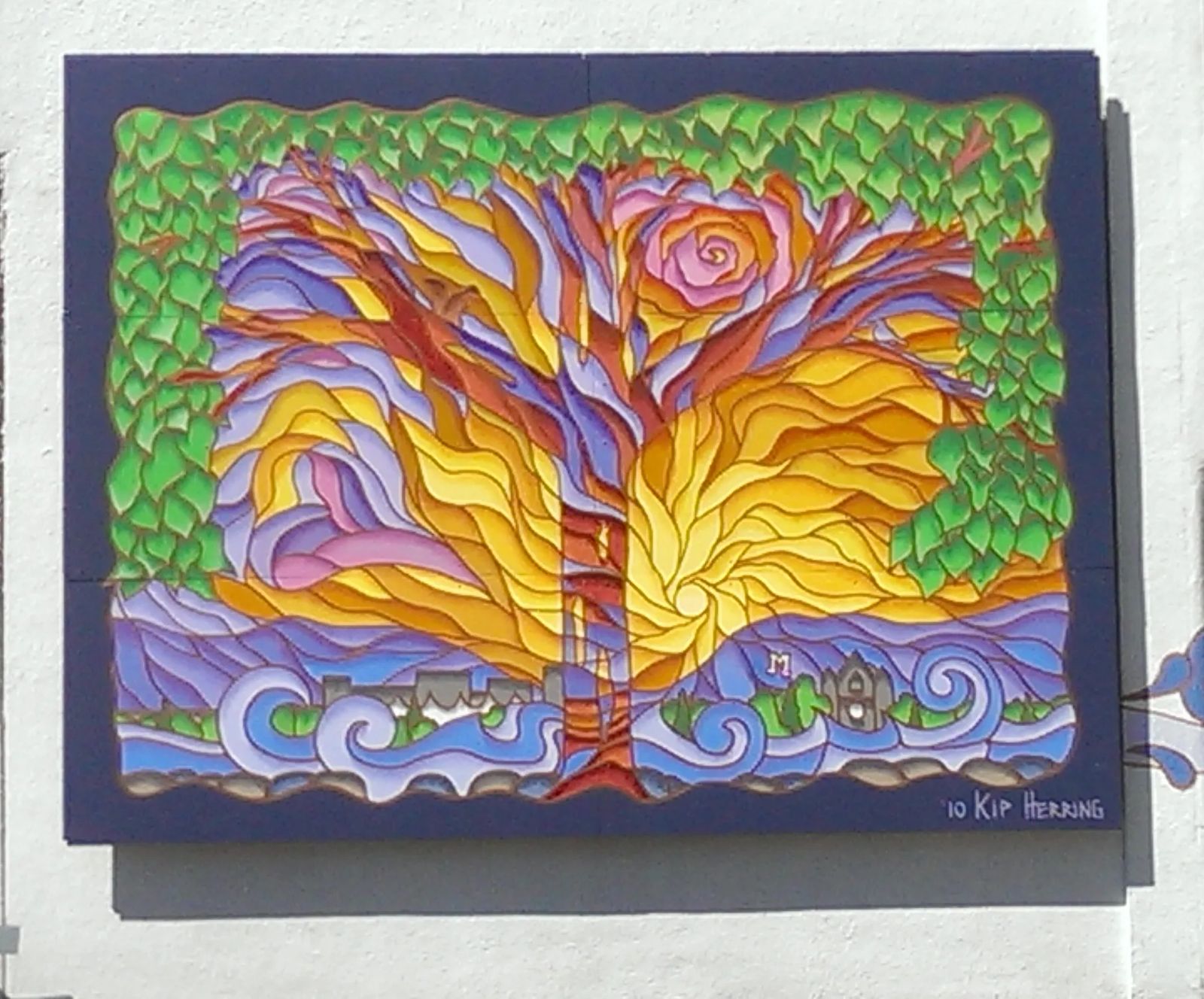 Weekly Gem #129 Peaceful In Many Ways
Published 8/6/2017
Location: This 'hidden gem' is located near the intersection of Brooks St. and South Higgins Ave. in Missoula, MT (see the Clue Me! Map). This piece of public art subliminally brightens many a day. The mural is off to the left, enough that you might not notice it as you're passing. But the colors, and the beautiful shade tree, work their way in through your peripheral vision ... whatever your mood, it just got a boost.
If you're lucky enough to get a red light you may notice subtle details of this mural that is peaceful in many ways. How many pleasant features of Missoula you can find?
.........
Here's the hidden gem entry from our Clue Me! map.
Clue
Peaceful in many ways
Description
A mural of Missoula by Kip Herring, depicting Missoula landmarks beneath a tree that represents the peaceful Rose Park.
Why It's Interesting
The mural has a hidden peace sign. Here's why: Waterworks Hill once had a giant peace sign that was visible throughout town. There was an ongoing tug of war, in which one group would climb the hill and paint the peace sign and another group would remove it. To end their stalemate, they installed a permanent peace sign on the hill, but one which can't be seen from town. Kip Herring restored the peace sign to Missoula by painting an inverted one in this mural. Do you see it?