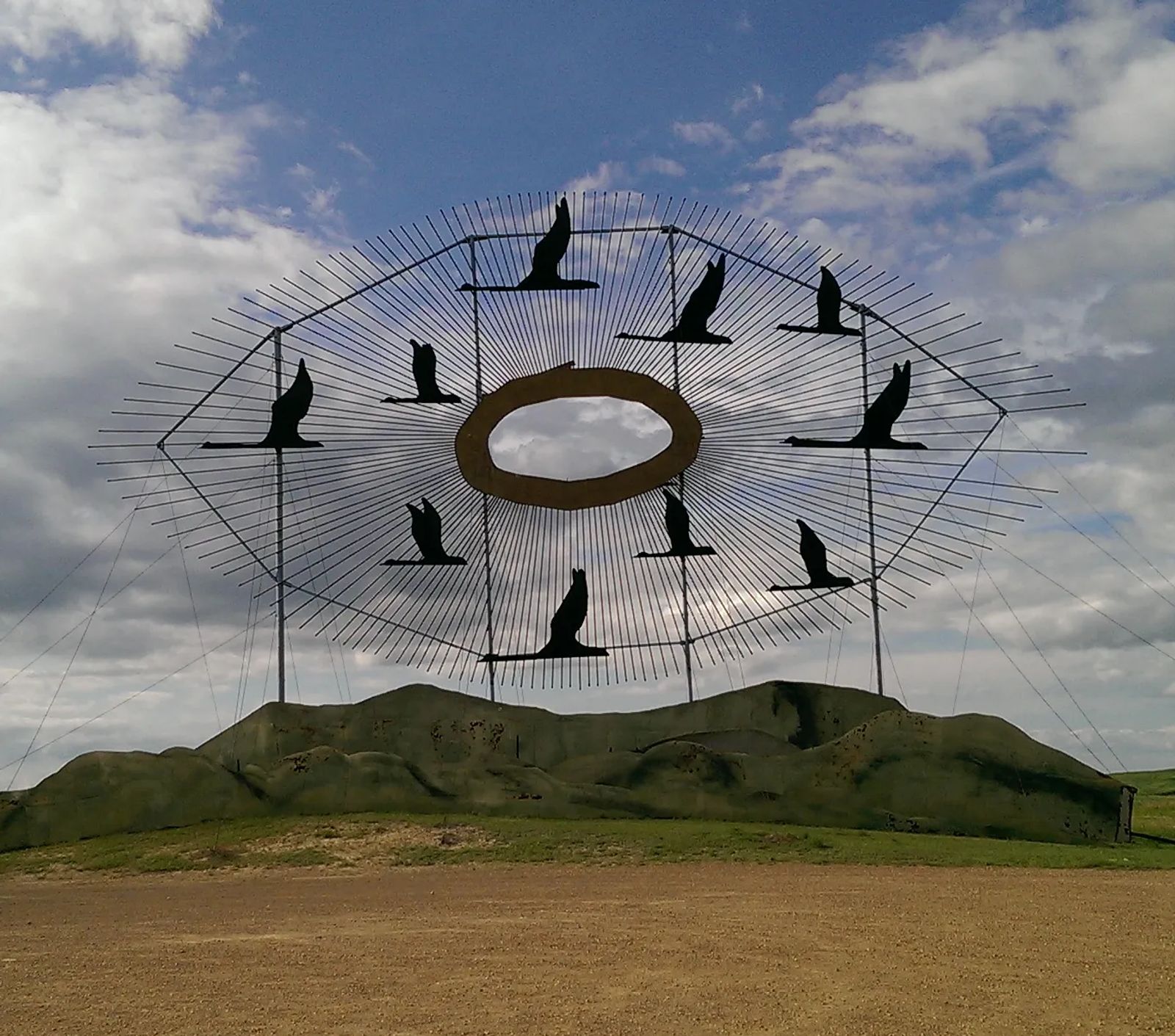 Weekly Gem #41 Sculpture on the Skyline
Published 10/3/2015
Location: This 'hidden gem' is visible from interstate 94, a bit east of Dickinson, ND (see Clue Me! map). The geese sure look to be gearing up to head south. One nice thing about this gem is that you can see it as you're driving through. But as pointed out by author of this gem, there are several more sculptures that can be seen if you take a side trip southward on the 'enchanted highway,' and which would certainly not be obvious to the passersby. Anyone up for a trip to Regent?
.........
Here's the hidden gem entry from our Clue Me! map.
Clue
An impressive change to the skyline
Description
"Geese in Flight" a sculpture by Gary Greff
Why It's Interesting
At one time (does it still?) this sculpture held the Guinness Book of World Records for the largest scrap metal sculpture in the world! Even if it doesn't hold the record any more it is a sight to see. It is 110 feet tall, weighs 157,000 pounds, and the large goose has a wing span of 32 feet. From this exit, head south on the Enchanted Highway (32 miles to Regent, ND) and along the way, see more of Gary's roadside sculptures.