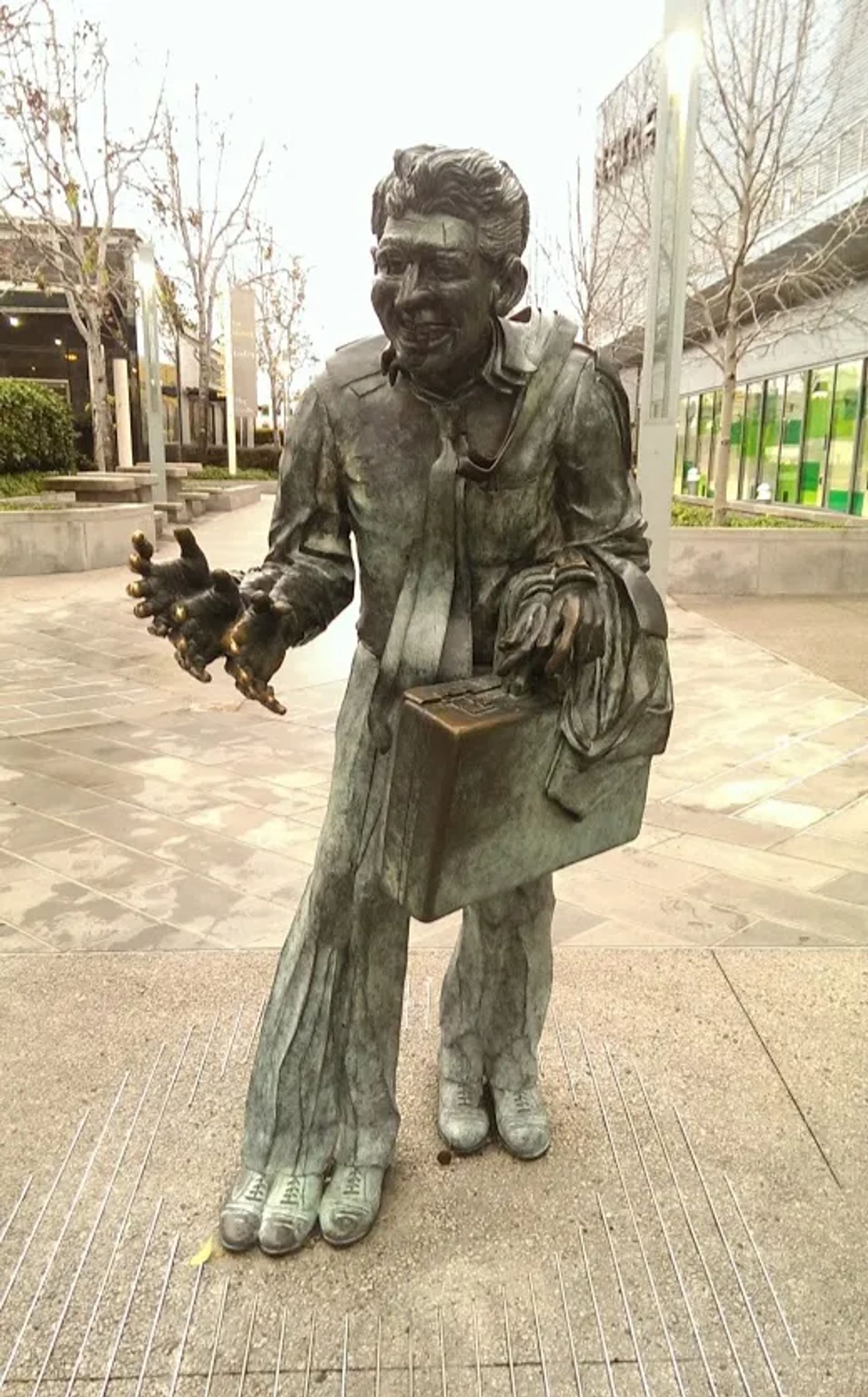 Weekly Gem #122 You can see that again!
Published 6/17/2017
Location: This 'hidden gem' is located on the west side of Yerba Buena Park, in San Francisco, CA (see the Clue Me! Map). People will often do a double (or even triple) take before pulling to a full stop to examine the Shaking Man.
There are a couple (or is it three?) things you'll notice right away.
First, you will be inexplicably drawn to shake his hand. But which one? We can learn a lot about you, depending which hand you select! And 'we' are watching.
Second, as Yogi Berra might have said, pretty much every part of this man is triplicated in duplicate. His right side is in threes and his left side is in twos. As Ronald Reagan might have said. "Well. (pause) Not so fast." Terry Allen threw a few curve balls into this sculpture, such as twos where there should be threes, and vice versa. You need to get up close and look from all angles. How many irregularities can you collar?
Third, we don't normally ask you to look at the sponsor text, but this time ... just scroll down and take a peek.
.........
Here's the hidden gem entry from our Clue Me! map.
Clue
You can see that again!
Description
The shaking man statue
Why It's Interesting
From a distance it just looks like a statue of a guy. From closer it looks like a statue of a guy in parallel universes, and maybe the guy is Ronald Reagan. From right next to him, you can study this fellow for a long time, counting up his many idiosyncrasies.