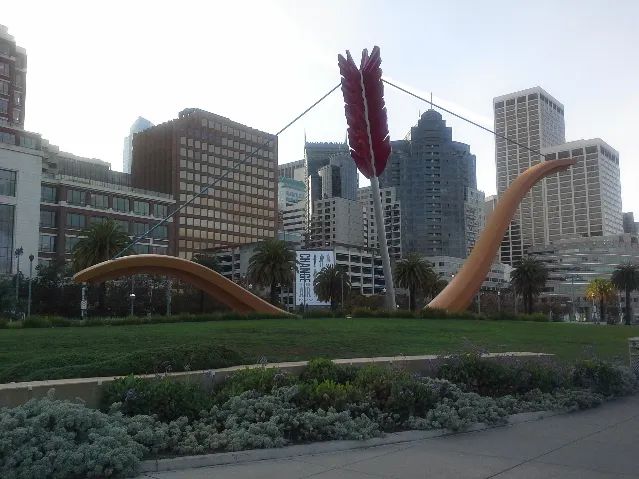 Weekly Gem #10 Little arrows, pouring out of the blue
Published 2/14/2015
Location: This 'hidden gem' is in Rincon Park in San Francisco, just north of the Bay Bridge. (see Clue Me! beta map ). Just for fun, here's a link to the song by Graham Pulleyblank, aka, Leapy Lee. Sure, they hurt a little bit, but isn't it worth it?
..........
Here's the entry from our Clue Me! map.
Clue
Have you ever heard the song, "Little Arrows" by Leapy Lee?
Description
Cupid's Span
Why It's Interesting
Artists Claes Oldenburg and Coosje van Bruggen were inspired by San Francisco's reputation as the home port of Eros. "The Cool, Grey City of Love." - George Sterling
Sponsor
A momentary distraction? That's OK. We've got your back. 130°® bags are here to protect your good stuff!
Etsy! A bonanza of one-of-a-kind treasures!