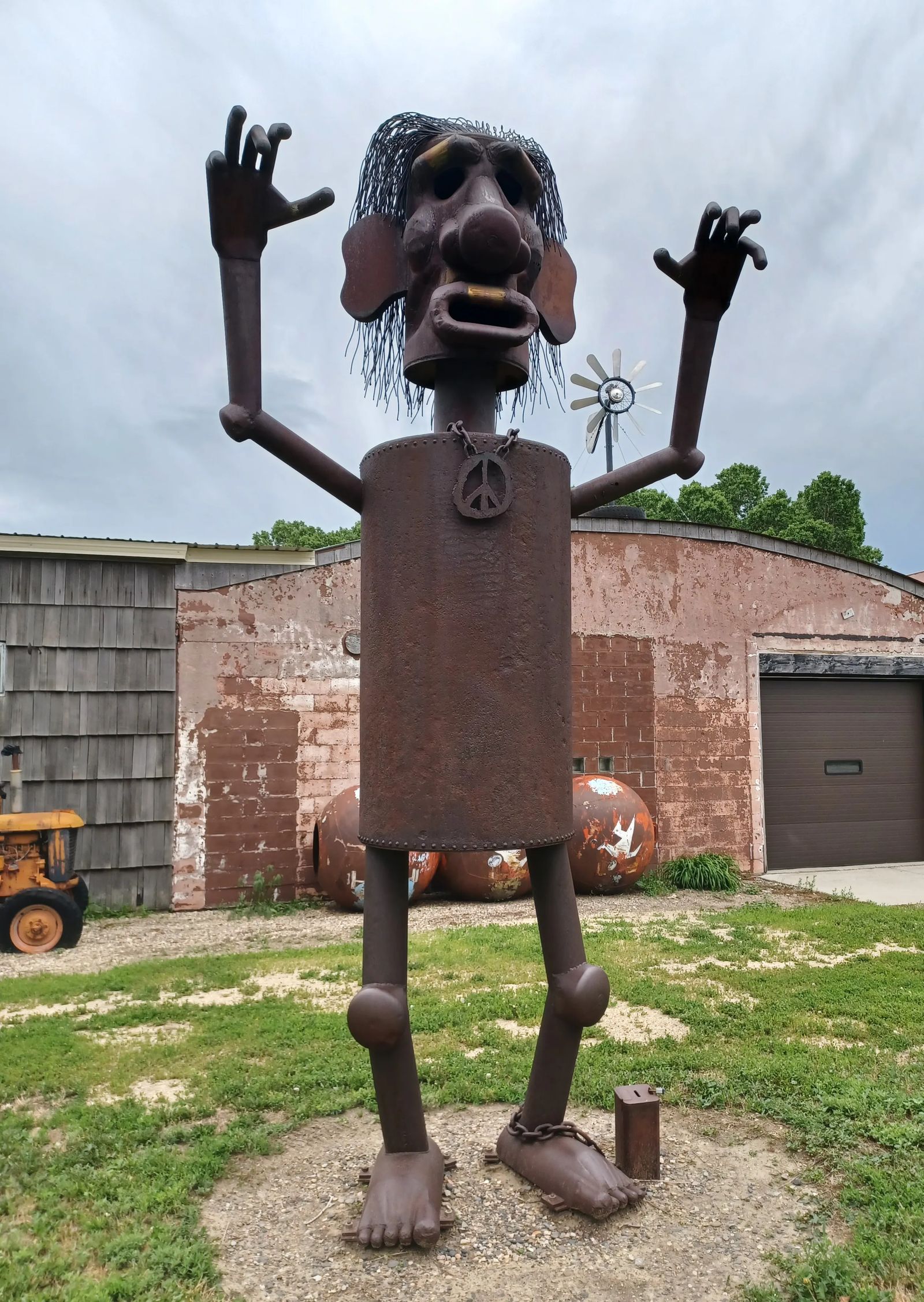 Weekly Gem #275, Peace is where you find it
Published 7/23/22
Location: This Hidden Gem is standing guard at 418 E Front Ave., in Joliet, MT (see the Clue Me! Map).
This is one of several metal sculptures that are easily viewed from the main road, or through a short loop behind the neighbor's place. If you're passing through, don't hesitate to take that loop … they don't mind, and if you're lucky, there may be some coffee brewing.
What makes this particular giant stand out is that he's just an old softy at heart, his true colors given away by his neck wear.
Peace.
..........
Here's the hidden gem entry from our Clue Me! map.
Clue
Peacenik
Description
A metal 'monster' with a peace sign
Why It's Interesting
This sculpture seems to have a split personality. Although at first look it seems to be an angry sculpture, the fact that it's wearing a peace sign around it's neck suggests that, maybe, it's just trying to attract passersby, who can swing in and enjoy the other art in the nearby sculpture garden.