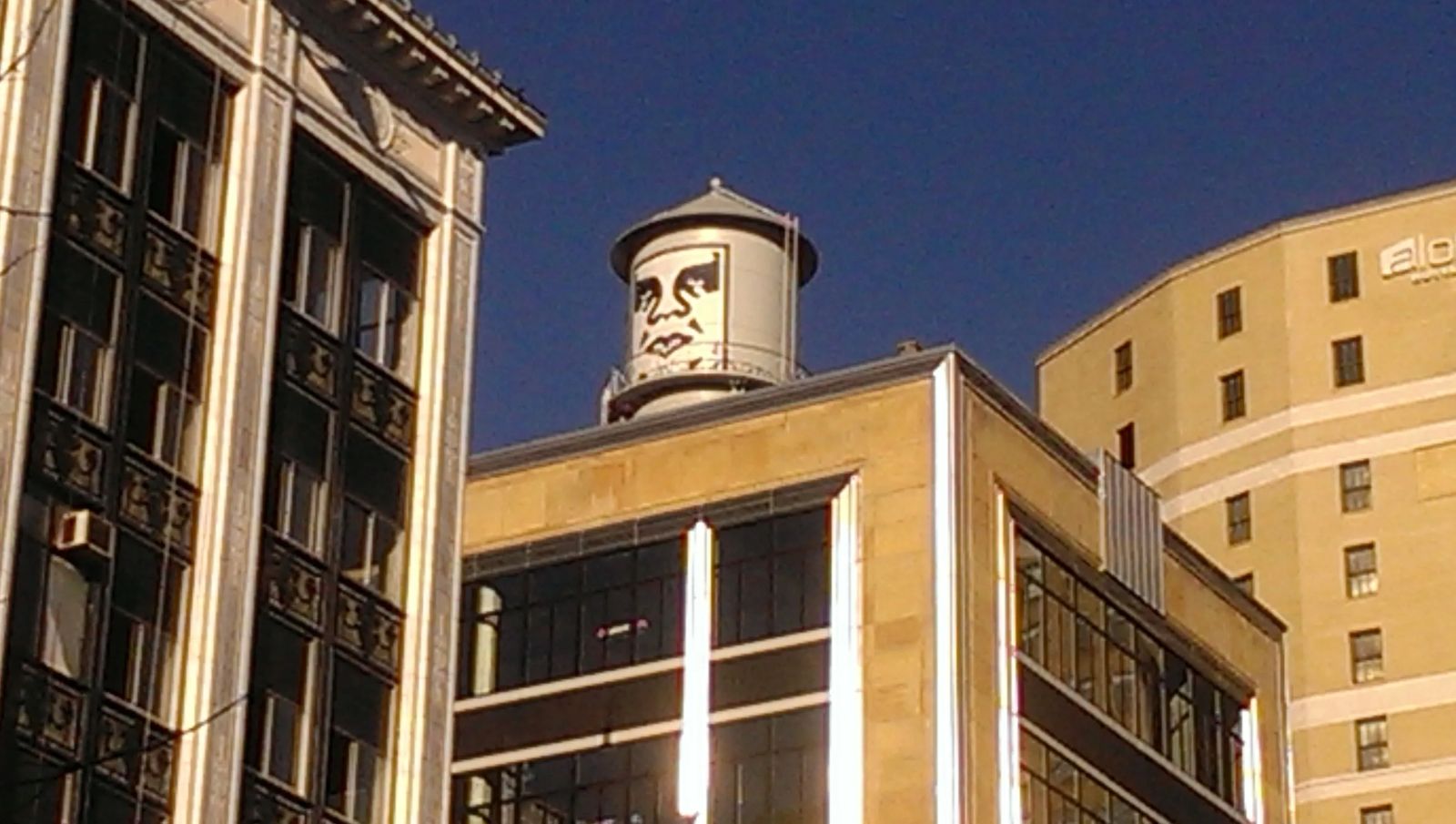 Weekly Gem #69 A south 'face'ing exposure
Published 4/30/2016
Location: This 'hidden gem' is located on Woodward Avenue in downtown Detroit, MI, about 6 blocks north of the Detroit River (see Clue Me! Map).
This particular gem is a work of art for art's sake. It isn't just little-known, it is well and truly hidden. In fact, the icon on our map doesn't show the location of the gem, but rather the short stretch of sidewalk from which you can see it. From a few feet south, the art is hidden by the neighboring building. A few feet north, and the art is hidden by it's own roof line. It is only visible to people heading north, and who happen to look up at just the right time.
The art doesn't seem to mind.
.........
Here's the hidden gem entry from our Clue Me! map.
Clue
A lofty face
Description
Look atop the building on the west side of the street and a bit north to see the face painted on the water tower in top of the building.
Why It's Interesting
It's an odd but interesting location for some lofty art, and coincidentally right next to the Aloft Hotel.