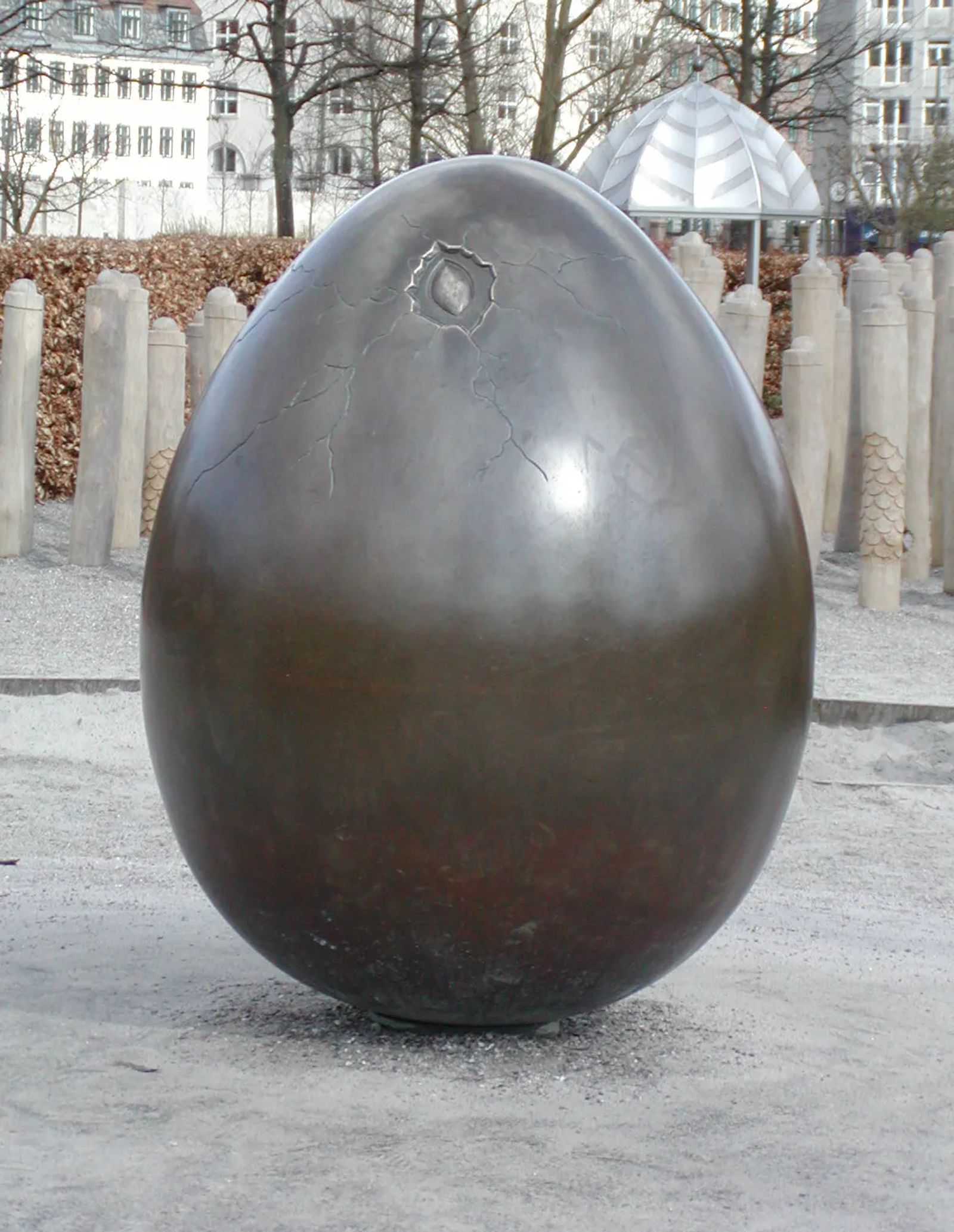 Weekly Gem #70 One mom's first glimpse at her offspring
Published 5/8/2016
Location: This 'hidden gem' is located in Kongens Have (King's Park) in Copenhagen, Denmark (see Clue Me! Map).
This gem depicts a baby who hasn't yet met his mother, but will soon. Happy Mother's Day, says the little guy.
.........
Here's the hidden gem entry from our Clue Me! map.
Clue
Come on out little fella!
Description
A dragon's egg
Why It's Interesting
It's a clever little statue of a dragon, with the parents watching it hatch. So far, just the egg tooth is visible.