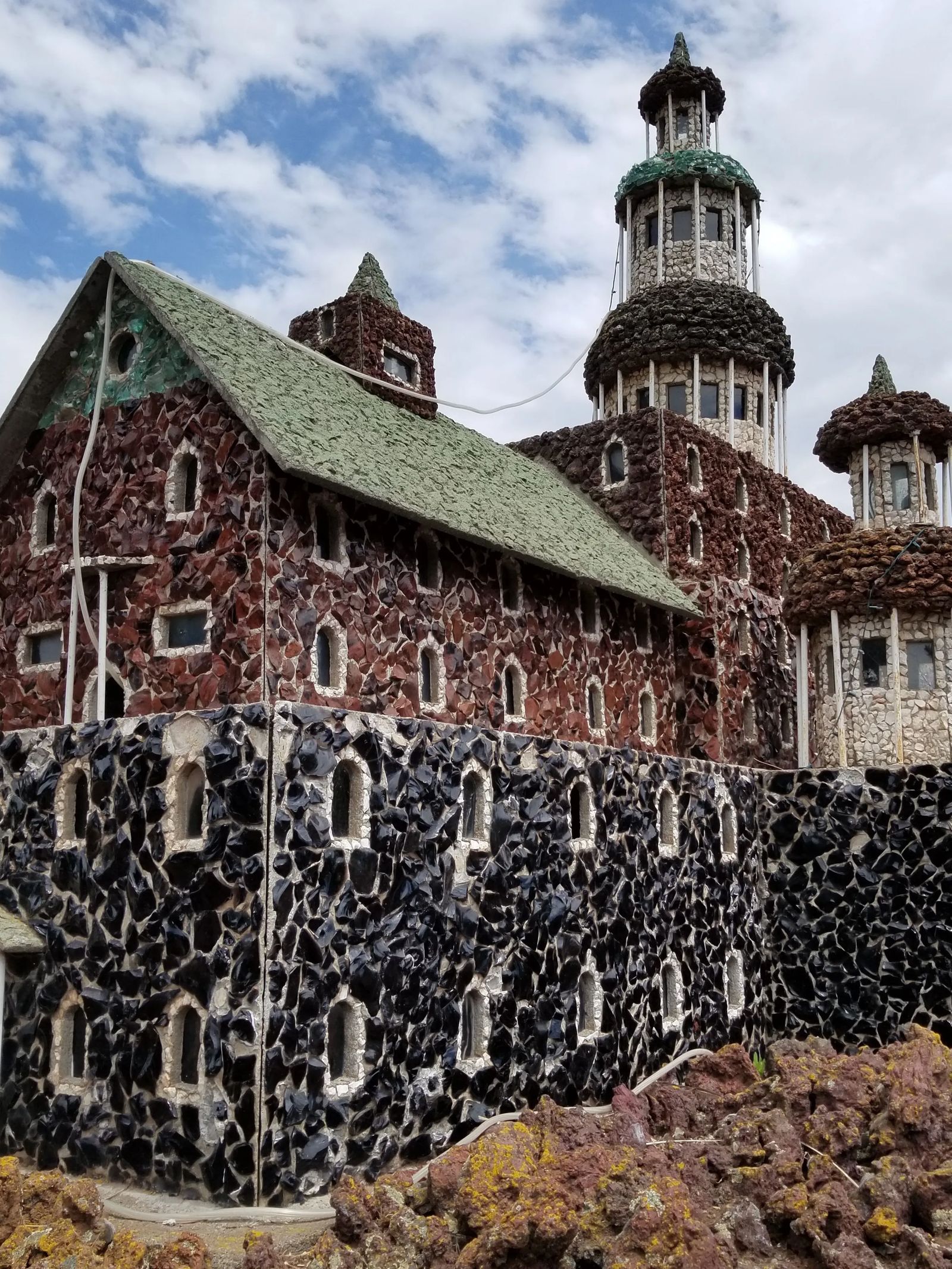 Weekly Gem #262, You ain't nothin' but a rock hound
Published 9/26/21
Location: This hidden gem is located off SW 77th St., about 3 miles southwest of Redmond, Oregon (see the Clue Me! Map).
Hey all you fellow Rock Hounds out there! Here's a place you have got to see! Rasmus Petersen really set a high bar for a personal rock collection.
Rasmus moved from Denmark to central Oregon in 1906. He loved cool rocks. And when he saw one, he simply had to haul it home … some people just naturally have that delightful quality.
After collecting for 35 years, the obvious question arose. Now what? Rasmus started building.
He used thousands and thousands of rocks to create a one-of-a-kind garden. He built detailed bridges, miniature castles, churches, towers, and replicas of famous buildings (for example a model of Independence Hall). He used obsidian, petrified wood, lava, jasper, agate, malachite, geodes, fossils, shells and glass, using rocks of similar types and shades to make uniform-colored roofs, walls, etc. The structures look amazing from a distance, and the individual rocks share their beauty when you get up close.
Hey all you Rock Hounds. We'll see you there!
.........
Here's the hidden gem entry from our Clue Me! map.
Clue
You Ain't Nothin but a Rock Hound!
Description
Rasmus Petersen Rock Garden
Why It's Interesting
Rasmus collected tons of really cool rocks and made an inviting park/garden with them. This rock garden is perfect for people who love geology, art, architecture or just pretty rocks.