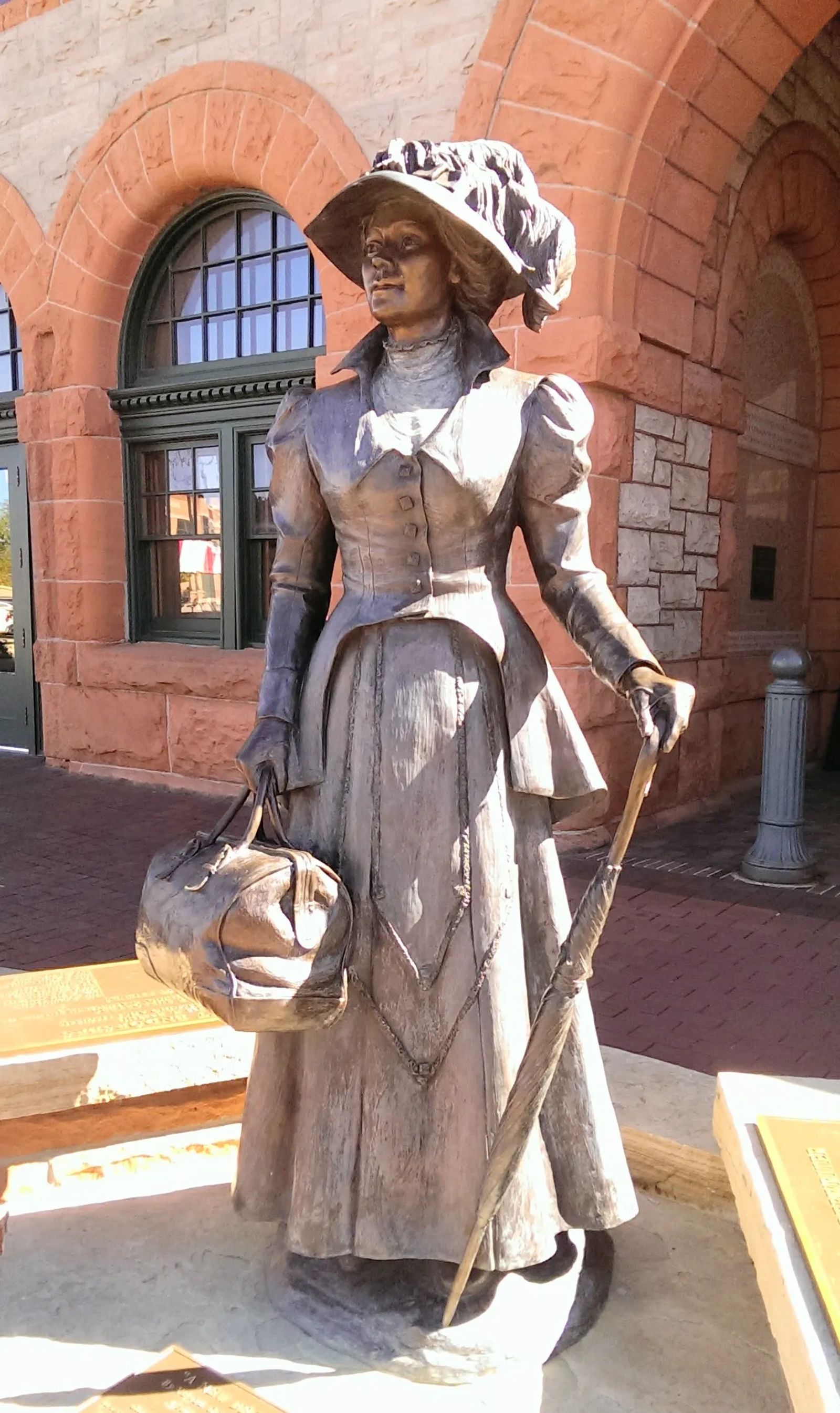 Weekly Gem #239, A new beginning
Published 8/22/20
Location: This hidden gem is located at the intersection of Capitol Ave. and W 15th St. in Cheyenne, WY (see the Clue Me! Map). The 19th amendment, passed in 1920, gave U.S. women the right to vote … a milestone that trailed Wyoming by just over 50 years.
The sculpture, "A New Beginning," was placed in front of the old Union Pacific Depot, to represent the fact that Wyoming was the first U.S. state or territory to grant women the right to vote. This was in 1869, while Wyoming was still a territory. Wyoming petitioned for statehood the following year, and thereby became the first state to grant the vote to women.
This was the start of a trend, with 26 additional states granting women the right to vote prior to the passage 19th Amendment. Which meant there were 21 laggards, states which only did the right thing following an act of Congress.
.........
Here's the hidden gem entry from our Clue Me! map.
Clue
The aye's have it!
Description
A statue depicting a new arrival to Cheyenne
Why It's Interesting
The statue reflects one Wyoming first. Granting women the right to vote, in 1869.