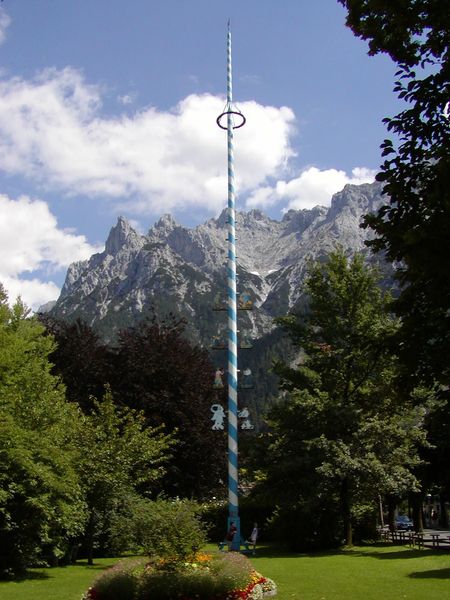 Weekly Gem #21 Celebrating Spring
Published 5/2/2015
Location:  This 'hidden gem' is in Mittenwald, a small town in the southern tip of Germany (see Clue Me! beta map ).  A beautiful place to gather and celebrate the arrival of Spring.  You can better appreciate the height of this particular Maypole by observing the people at the base.
Clue
Center of attention in May
Description
Mittenwald's Maypole
Why It's Interesting
A traditional maypole with carved figures that represent the trades in the town. For example, you'll see a carving of a violin maker, a skill with great history in Mittenwald.