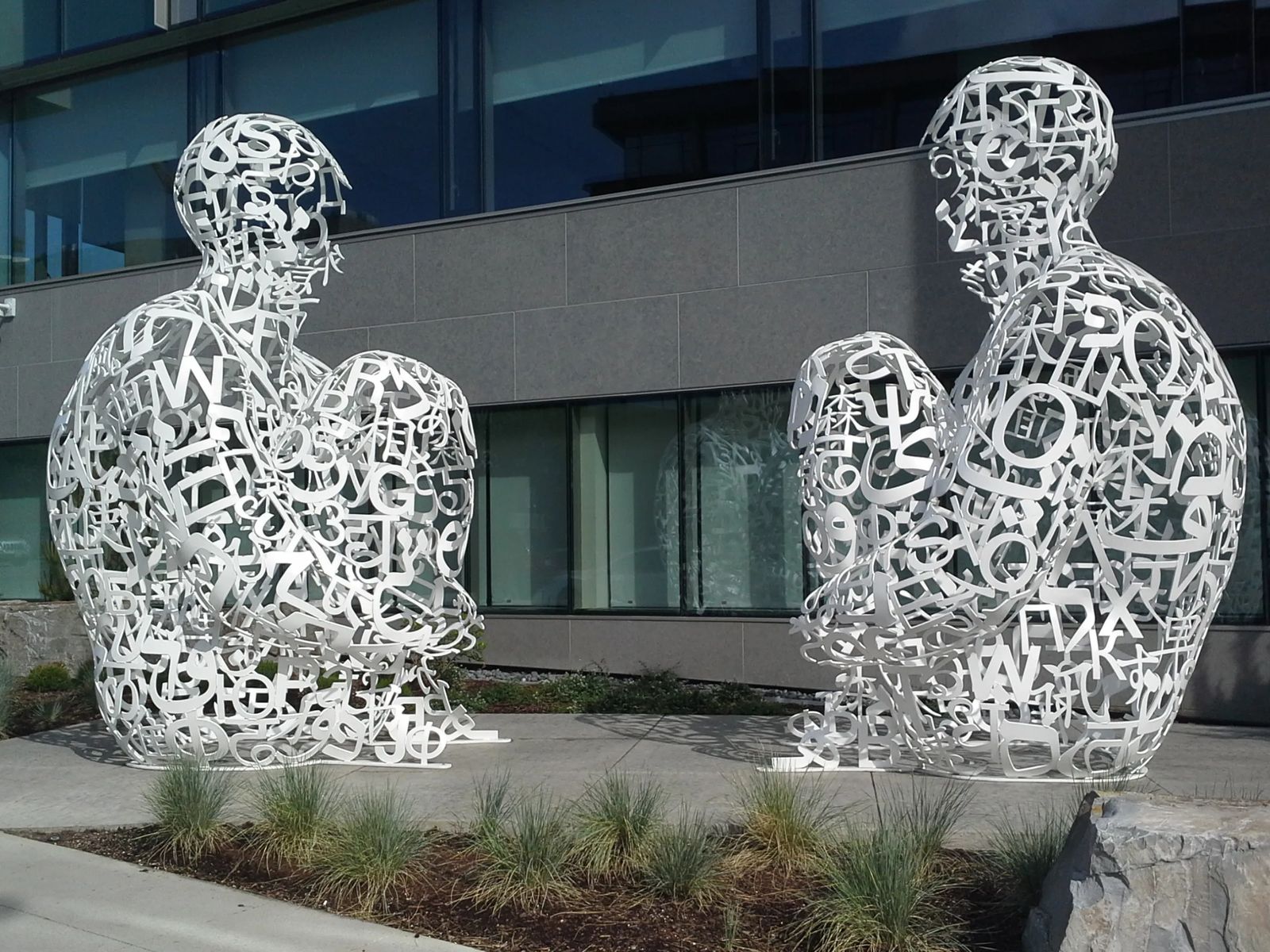 Weekly Gem #78 Ask questions first
Published 7/10/2016
Location: This 'hidden gem' is located on Mercer St., near 9th Avenue North, in Seattle, WA (see Clue Me! Map ). There's the saying "shoot first, and ask questions later." Maybe Jaume Plensa has a better way. Talk, and listen, first, and see what is reflected back. Then talk, and listen, some more.
.........
Here's the hidden gem entry from our Clue Me! map.
Clue
Social media is an amazing tool, but it's really the face-to-face interaction that makes a long-term impact. ~ Felicia Day
Description
Two, 12 foot tall, white, stainless steel sculptures sitting face-to-face.
Why It's Interesting
"Mirall," the name of this sculpture, means "mirror" in Catalan, the native language of the artist, Juame Plensa. The symbols used to make the sculpture are from seven alphabets: Hebrew, Latin, Cyrillic, Chinese, Arabic, Hindi and Roman. Different languages/cultures might make for complicated relationships, but the artist hopes that we might find what we have in common (what is mirrored) and use that to begin our conversations.