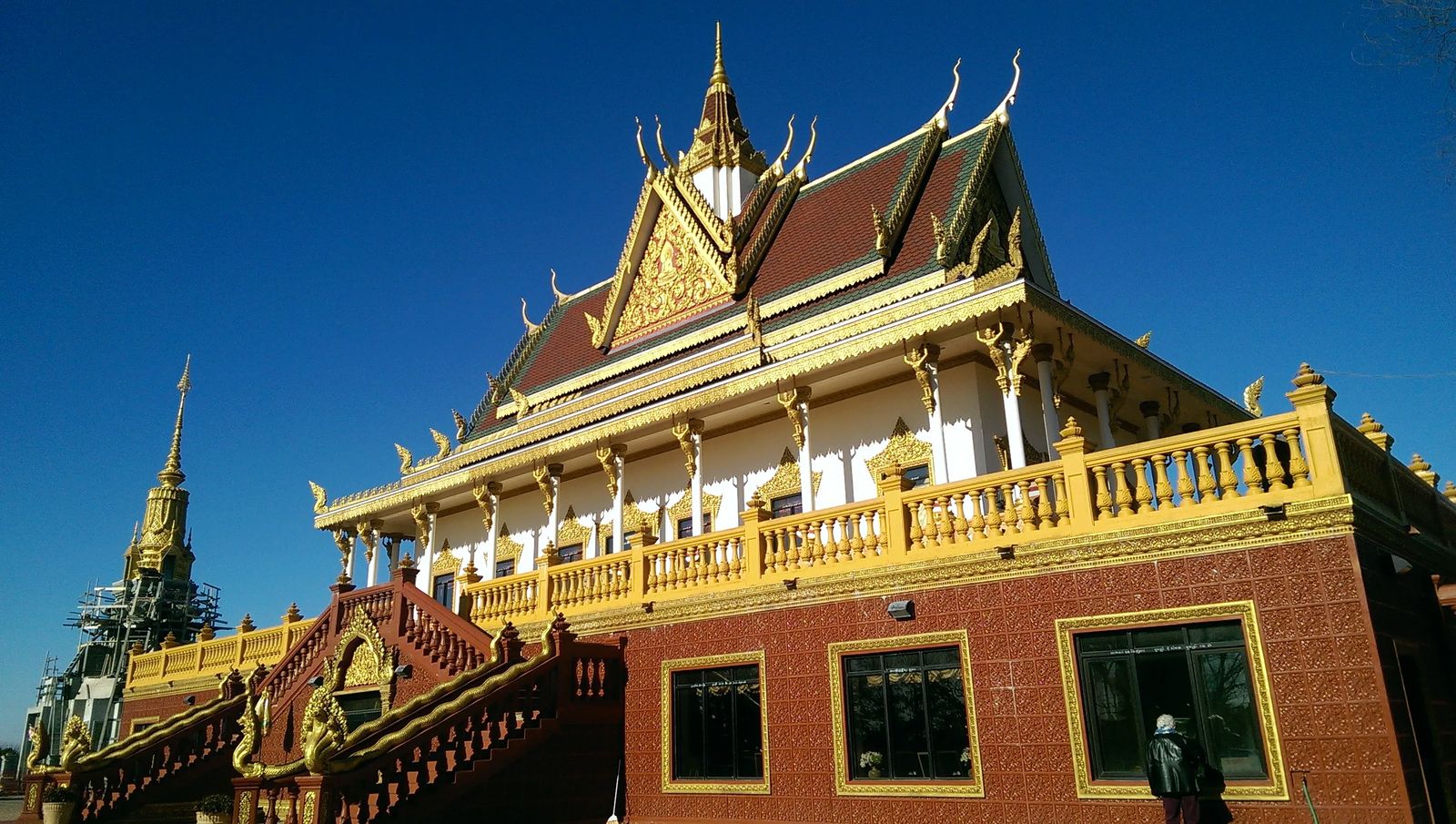 Weekly Gem #72 A perfect place to start, or continue, your journey
Published 5/21/2016
Location: This 'hidden gem' is located a short distance west of Hampton, MN (see Clue Me! Map ). Watt Munisotaram is a Cambodian Buddhist temple where followers of Buddhism and anyone else may visit, enjoy the beauty of the peaceful and quiet surroundings, and perhaps think about their journey.
Non-Buddhist guests often find that they get more out of their visit than they anticipated. They may initially be attracted to observe the intricate beauty of the structures close up, or have a general interest in learning about another culture. As they explore, they notice that the architecture includes many symbolic components, which naturally lead to questions. What are those lions? What about the serpent? What is that 8-spoked wheel?
Then something interesting happens.
Upon hearing the answers, most non-Buddhists find great commonality between Buddhist teachings and their own beliefs about to how to treat others and the world around them. At the same time, the way the ideas are presented is different enough to be thought provoking … the result is often a subtle reminder to appreciate today and to be a positive force in the world. In short, people may arrive to explore the physical location, but leave with a little boost to their personal journey.
~ "There are only two mistakes one can make along the road to truth; not going all the way, and not starting." ~
The Buddha
.........
Here's the hidden gem entry from our Clue Me! map.
Clue
From the Twin Cities, it's just a quick side trip to Cambodia.
Description
Watt Munisotaram
Why It's Interesting
Watt Munisotaram is a Buddhist temple. Everyone is welcome! You are welcome to explore the temple, and ask questions. Buddhism is not a religion but a way of life. Buddha's message is of Peace, self control, and self determination.