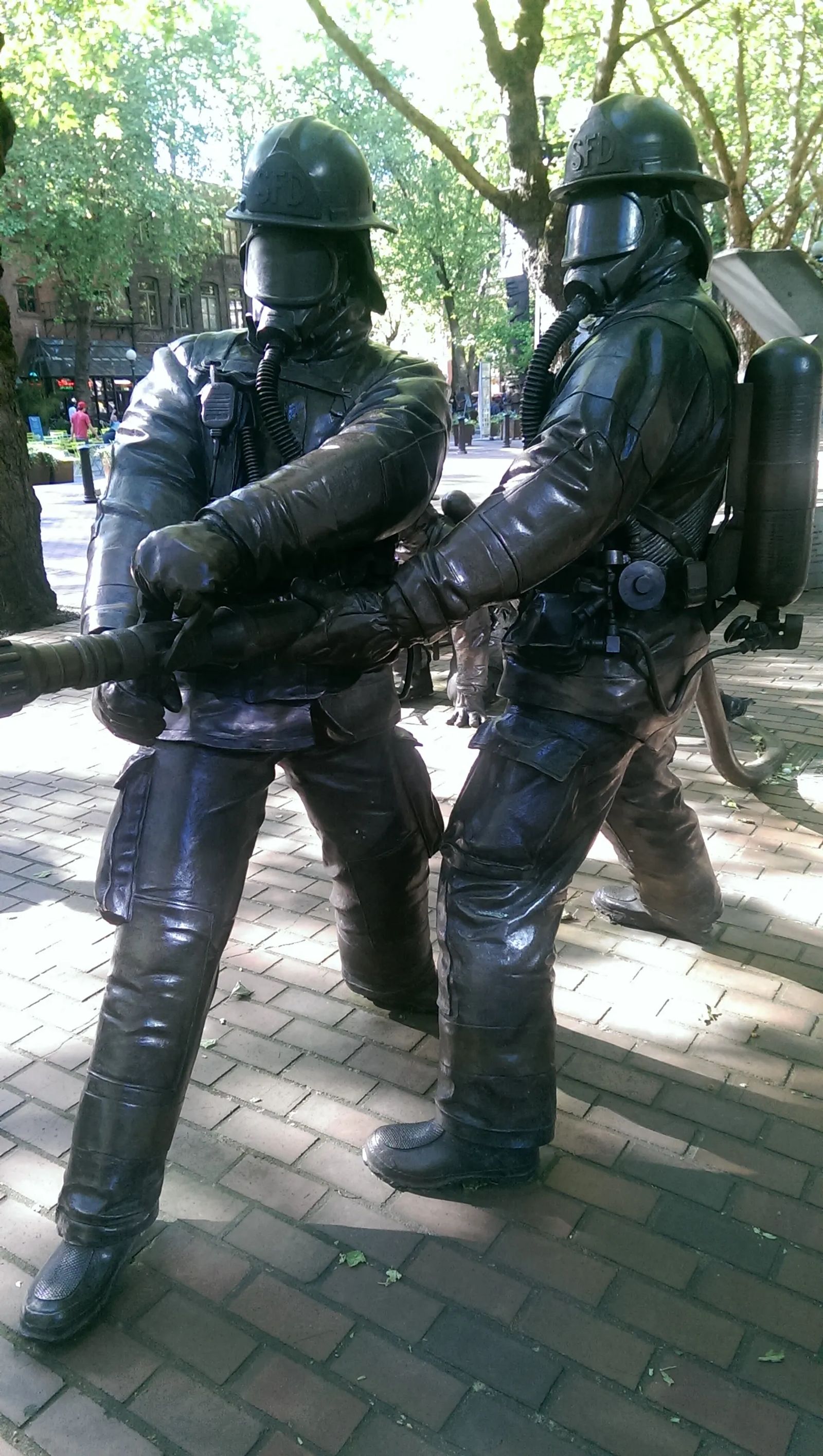 Weekly Gem #116 ... and they've got grit!
Published 5/6/2017
Location: This 'hidden gem' in Seattle's Occidental Square, just north of Main Street (see the Clue Me! Map), waits for you to take pause and consider heroes.
Heroes, firefighters, people helping other people. This is what is reflected in The Fallen Firefighter's Memorial. The artist purposely covered the faces of the firefighters so that we might realize that heroes can be anyone – anyone willing to put themselves at risk to help others. It could even look like your face under that mask!
This memorial was made after a fire, started by an arsonist, killed four firefighters in Seattle.
.........
Here's the hidden gem entry from our Clue Me! map.
Clue
Heroes are never perfect, but they're brave, they're authentic, they're courageous, determined, discreet, and they've got grit. ~ Wade Davis
Description
The Fallen Firefighter's Memorial
Why It's Interesting
The Fallen Firefighter's Memorial honors all firefighters that have died in the line of duty. It was inspired by the deaths of four firefighters who died fighting a warehouse fire in 1995. The artist, Hai Ying Wu, (University of Washington School of Arts) put masks on the faces of the firefighters wanting us to be aware that it "could be any of the thousands of firefighters who have donned the uniform of the Seattle Fire Department." The nearby slabs of granite represent a collapsed building.
Knock, knock...
Pickpockets fail… Travelers smile… 130°® bags are here to protect your good stuff!
Etsy! A bonanza of one-of-a-kind treasures!