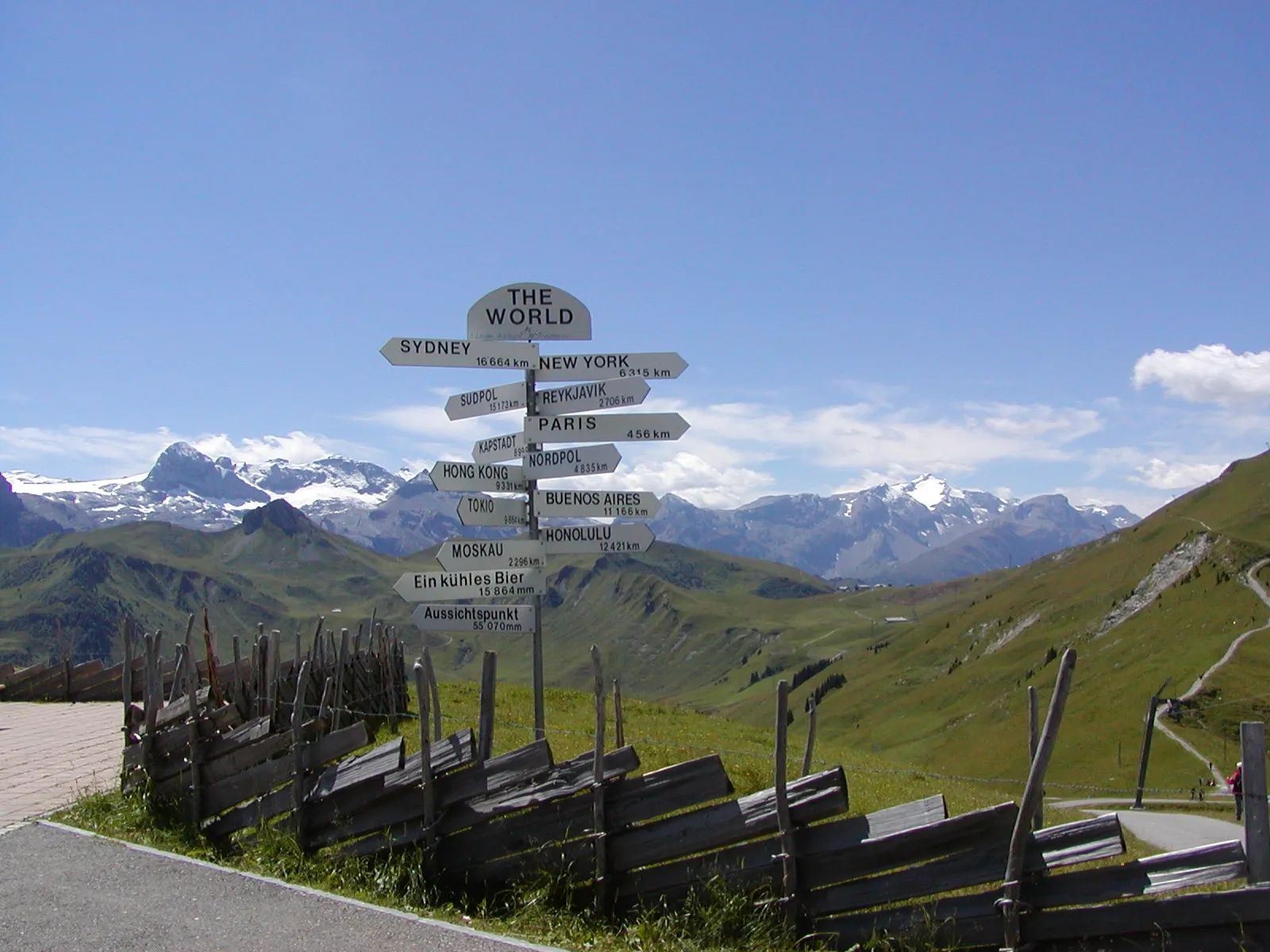 Weekly Gem #251, A nice place to find yourself
Published 3/13/21
Location: This hidden gem is located up the hill from Adelboden, Switzerland (see the Clue Me! Map). If you're feeling lost, this is a nice place to find yourself. You can either start in Adelboden and climb the mountain, or you can ride in the gondola. Once you've reached the top, take a compass reading, and start walking toward your preferred destination!
Or, if you forgot your compass or your provisions, you can kick back and have a cold bier 15.864 meters due east of the sign.
Of course, you can't walk to any of those cities, since the alps are in the way in all directions. But if you walk a short distance past the cold bier, you'll reach an aussichtspunkt (overlook). From here or the nearby trails you can watch the clouds float through the mountain peaks, or the cows tintinnabulating through the pastures. By the time you head home, you might have found yourself … or if not, it's a good place to try and try, until you get it right.
.........
Here's the hidden gem entry from our Clue Me! map.
Clue
Directions, as the crow flies
Description
The sign that points to major cities around the world, from a nice location in the Swiss Alps
Why It's Interesting
It's just plain fun.