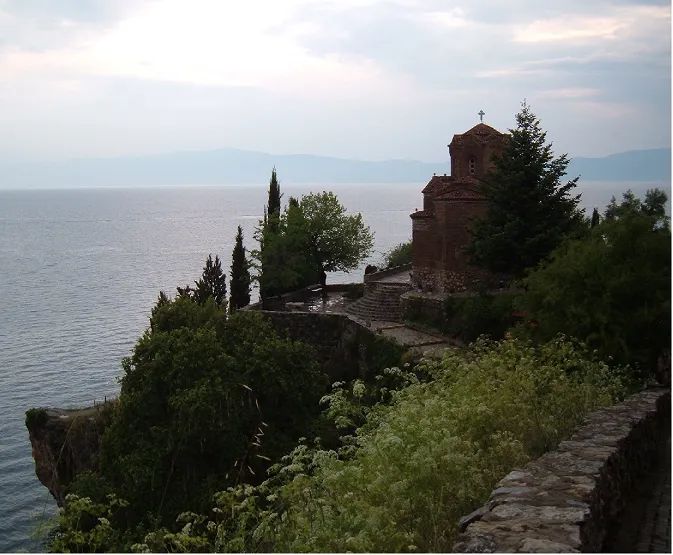 Weekly Gem #5 Imagine weekly services here
Published 1/11/2015
Location: You can find this gem snugly overlooking Lake Ohrid, in southwest Macedonia(see Clue Me! beta map ). This little church has had about 40,000 weeks of services, beginning about 300 years before Christopher Columbus set sail.
Clue
Holy place
Description
Church of St. John at Kaneo, Ohrid, Macedonia
Why It's Interesting
The church is somewhat out of the way even for visitors to Ohrid. It was probably built in the 13th century before the Ottomans reached Macedonia. The church is tiny inside but has beautiful frescoes, many centuries old.