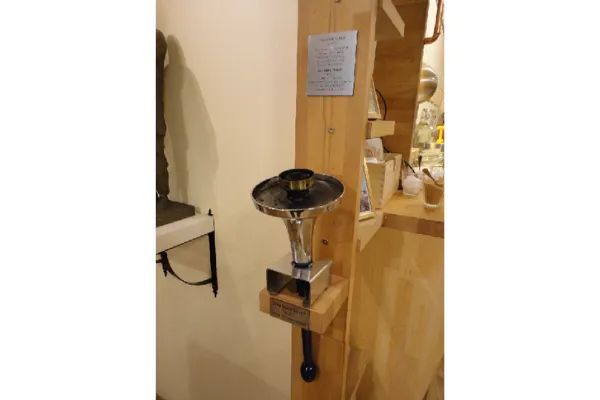 Weekly Gem #3 In Support of Peace
Published 12/21/2014
Location:  You can find the icon on our map by looking in Budapest, just east of the Danube ( The Clue Me! Map ).
Clue
If you want to watch the entire relay, which lasts for several months, you may need some help staying awake. Maybe grab a coffee...
Description
The Peace Torch displayed inside Madal Cafe was carried by runners from Portugal to Vienna in the 2012 Peace Run.
Why It's Interesting
The cafe was established in honor of the founder of the Peace Run, Sri Chinmoy, whose childhood name was Madal. The run and the torch were symbols of international friendship, and Sri Chinmoy spent his life promoting love, spiritual growth, and kindness. There are also a variety of coffees (and a few other beverages and treats) to try.