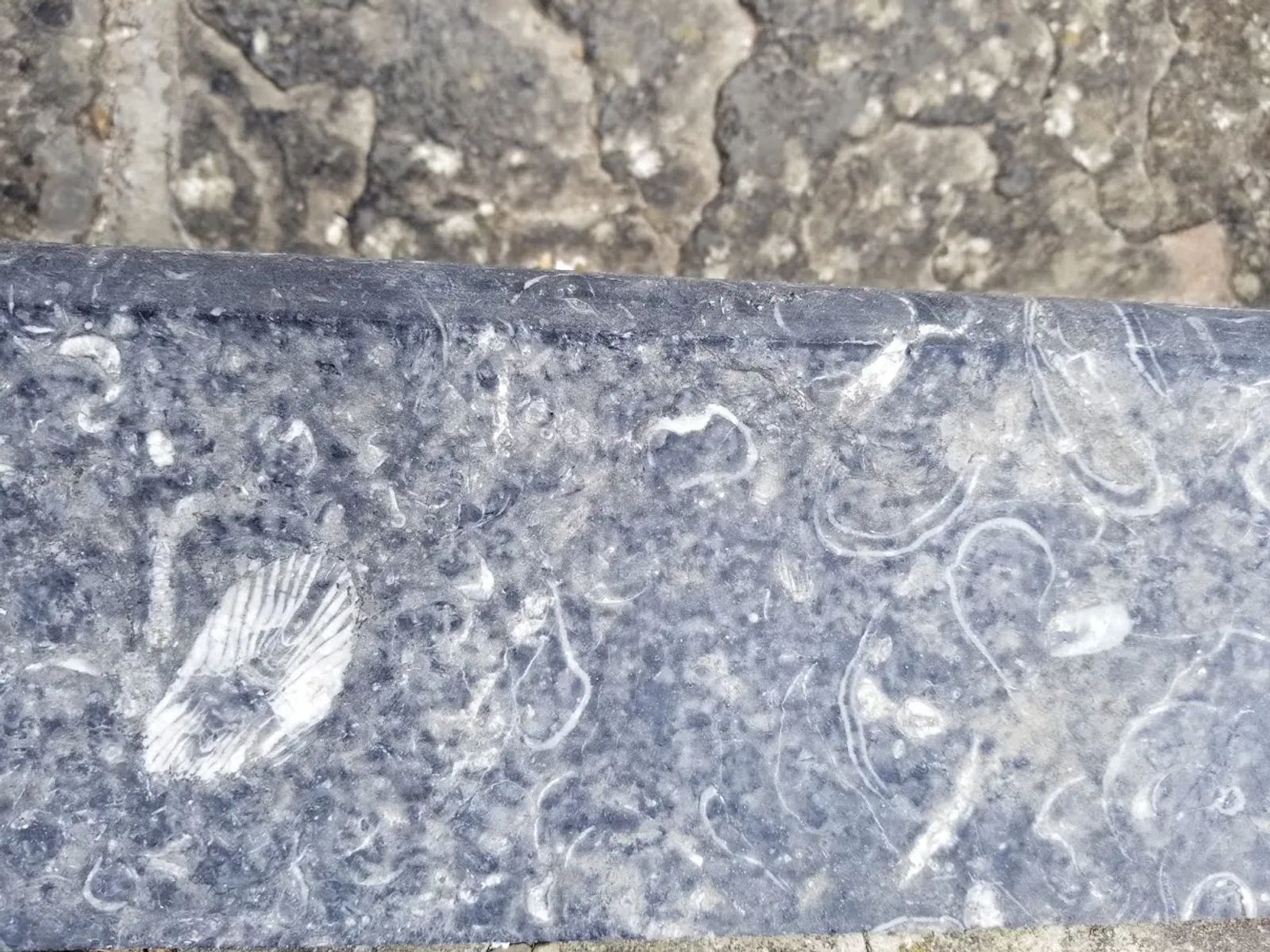 Weekly Gem #199 Watch Your Step!
Published 6/8/2019
Location: This hidden gem is located near the Cliffs of Moher, in County Clare, Ireland (see the Clue Me! Map).
If you visit the Cliffs of Moher, there are great views in the distance. But on the way to those views, you'll walk over some residents from eons past. "Watch your step," and observe hundreds of fossils embedded in the stone stairs.
It just goes to show, you can see some pretty interesting things when you let your eyes wander to places nobody else is looking.
.........
Here's the hidden gem entry from our Clue Me! map.
Clue
Watch your step!
Description
The fossils in the steps leading to the Cliffs of Moher overlook.
Why It's Interesting
The Cliffs of Moher are spectacular, but the fossils in the steps, as well as lichen on the walls and slabs of slate to make the walls make every step more interesting than the next.