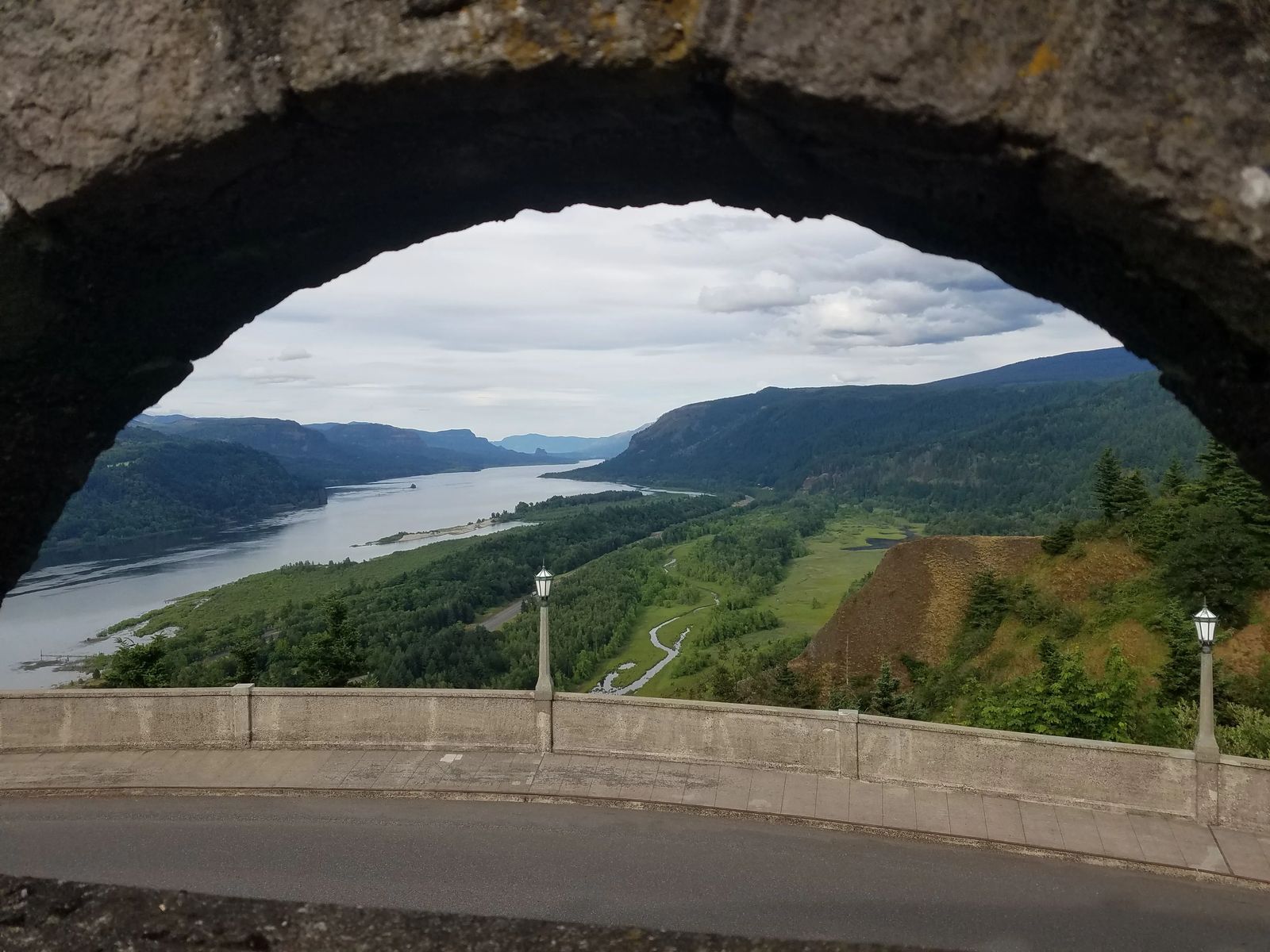 Weekly Gem #280, Do be careful of my boston fern
Published 12/17/22
Location: This hidden gem is at the Vista House Lookout of the Historic Columbia River Highway (HCRH), a few miles east of Portland, OR. (see the Clue Me! Map).
The HCRH was the first planned scenic roadway in the United States, built in the early 1900s to give owners of the newly available horseless carriages a drive to truly enjoy. Samuel C. Lancaster, the engineer of this highway, built the road specifically to highlight the area's natural beauty. The HCRH was to be a great scenic boulevard rivaling any others in the world. He wanted travelers to slow down, enjoy the drive and take in all the beauty surrounding them.
The HCRH is a destination unto itself. Lancaster deliberately mapped the route of the highway to showcase the best vistas. Scenic requirements were given priority over monetary considerations. Lancaster knew the importance of this road in getting from point A to point B, but he wanted to make the region's "beautiful waterfalls, canyons, cliffs and mountain domes" accessible to "men from all climes."
Lancaster took great care to protect the natural resources while building the highway. When he was finished, he wrote, "My love for the beautiful is inherited from my mother. When I made my preliminary survey here and found myself standing waist-deep in ferns, I remembered my mother's long-ago warning.
'Oh, Samuel, do be careful of my Boston fern.'
And I then pledged myself that none of the wild beauty should be marred where it could be prevented. The highway was so built that not one tree was felled, not one fern crushed, unnecessarily."
.........
Here's the hidden gem entry from our Clue Me! map.
Clue
A natural road
Description
Looking down on the HCRC from the Vista House
Why It's Interesting
One of the few roads build with scenery as the primary goal.