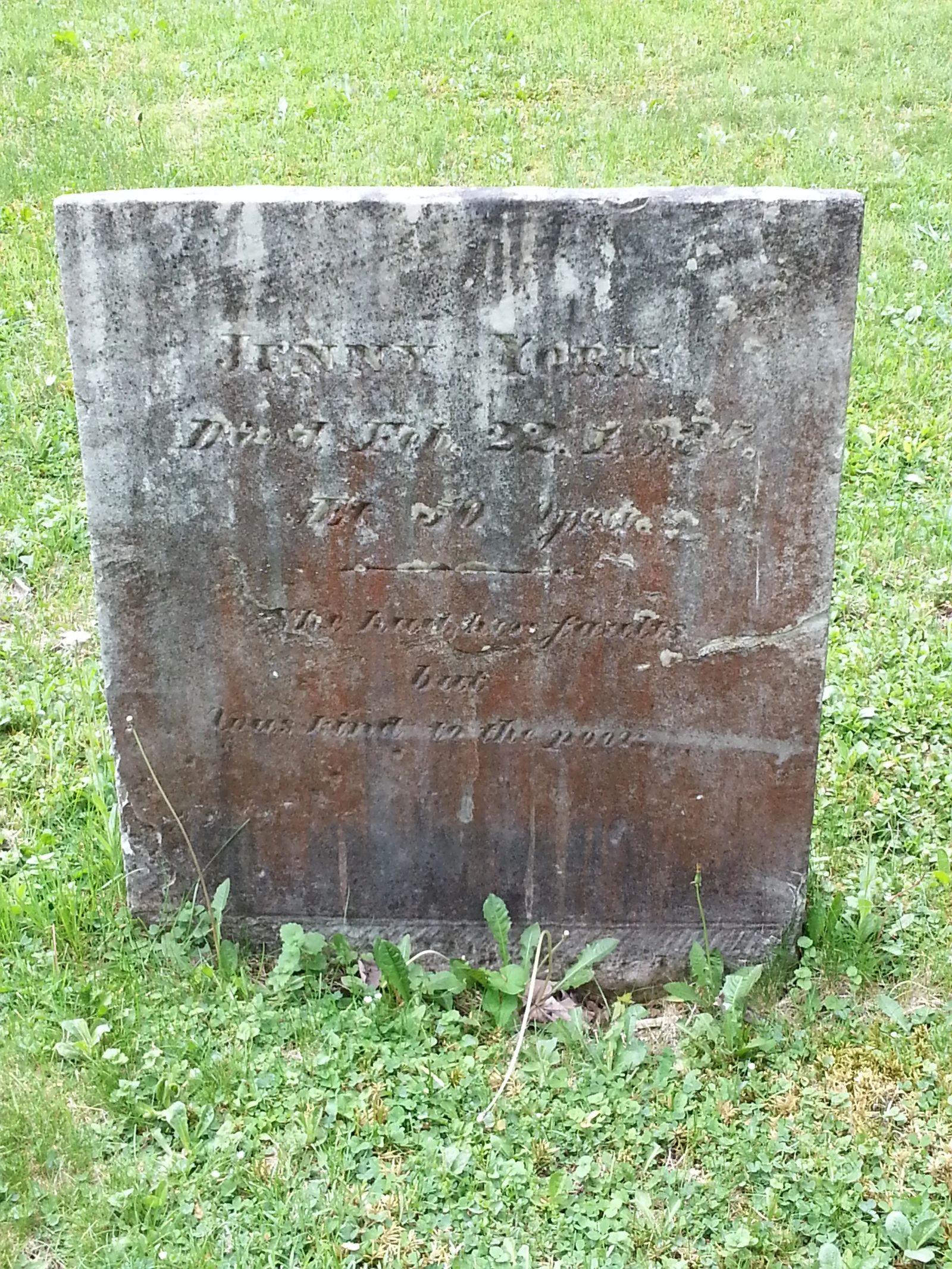 Weekly Gem #35 A fitting epitaph for a kindly cook
Published 8/22/2015
Location: This 'hidden gem' is in Cooperstown, New York, in the graveyard of the Christ Episcopal Church (see Clue Me! Map). In 1911, Ralph Birdsall, Rector of Christ Church at the time, described this kindly cook thusly: "Jenny combined great culinary skill with a keen sense of property-right in whatever passed through her hands. Choice provisions and delicacies disappeared through systematic dole at the kitchen door, or sometimes being reserved against a holiday, re-appeared to furnish forth a banquet in the servants' hall, to which Jenny's dusky friends were bidden, and made the welkin ring with wassail and good cheer."
It seems she would have made a nice accomplice to Robin Hood, robbing from the rich and giving to the poor. And she did this while slavery was still well entrenched even in the northern states, when approximately half of the blacks in Cooperstown were slaves, therefore putting herself at risk to help those in need.
Birdsall continues ... "When Jenny died in 1837, the negroes of the village chose for her grave an epitaph [see 'Description' below] to extol, without altogether approving, her left-handed generosity."
.........
Here's the hidden gem entry from our Clue Me! map.
Clue
"She had her faults, but was kind to the poor."
Description
In Cooperstown, NY, don't miss the graveyard of Christ Church near the Baseball Hall of Fame Museum. In addition to the graves of James Fennimore Cooper and other notables, there is an intriguing gravestone for Jenny York that reads, "She had her faults, but was kind to the poor."
Why It's Interesting
Jenny York was a free black woman who served as household cook for Supreme Court Justice Samuel Nelson, who maintained a home in Cooperstown. During her tenure, choice provisions were known to disappear from the kitchen only to reappear in the homes of the less fortunate town residents. Upon her death, the free black community requested this exact wording for her tombstone.