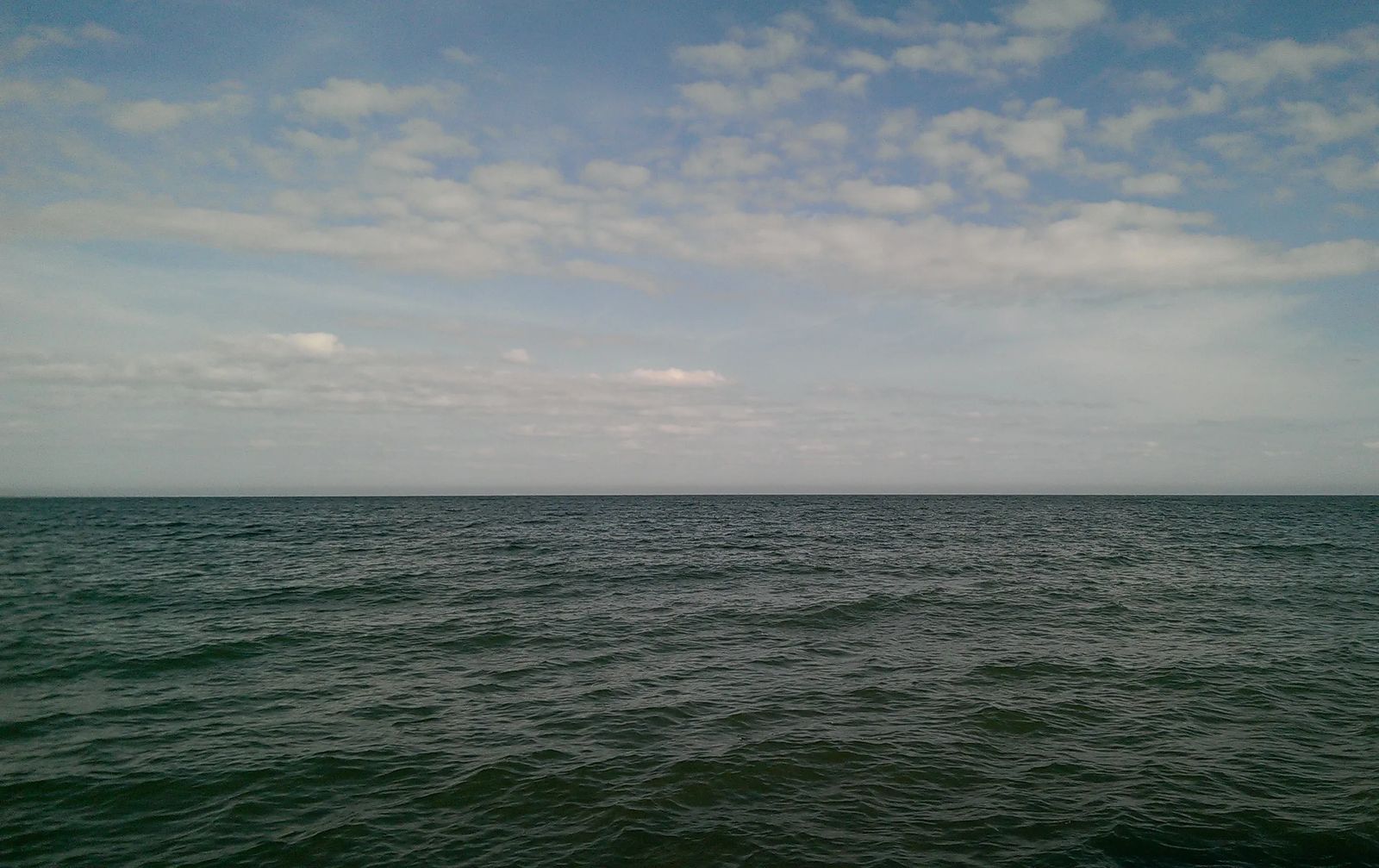 Weekly Gem #33 Seiches Slosh 'Tween Superior's Shores
Published 8/8/2015
Location: This 'hidden gem' is Lake Superior. It can be seen from the location shown on our map in Two Harbors, MN (see Clue Me! Map ), any of the 1,826 miles of shoreline that touch Minnesota, Wisconsin, Michigan and Ontario, or anywhere you might happen to be bobbing on it's nearly 32,000 square mile surface.
Here's something interesting. If you're hunting Lake Superior Agates, you might notice that your ankles are suddenly under water, when the waves were a few feet thataway just a few minutes ago. Big though it is, Lake Superior's lunar tide is only about two inches, and is entirely masked by wave action. Your feet may have instead encountered a "Seiche," a rising and lowering of the water that happens every few hours during any given Seiche event, and is caused by the sloshing of a wave from one side of the lake to the other.
Here's what happens. A storm pushes hard across the lake, piling a mound of water in front of it, shoving it onto the downwind shore. As the storm passes, all that water sloshes back until it reaches a barrier ... which is the opposite shore, whereupon it piles up again and sloshes back ... and forth ... and back ... until it dissipates. You can see how it works. Put water in a bread pan or a bath tub and give it one push, then watch.
A seiche can easily shift the waterline on a beach by several feet during the course of an agate hunting trip. We're only guessing, but it would seem that "low seiche" would be a good time to see agates that are usually under water, and so may have been missed by previous beachcombers.
.........
Here's the hidden gem entry from our Clue Me! map.
Clue
What roughly 3-quadrillion gallons of water looks like...
Description
Lake Superior
Why It's Interesting
Lake Superior has the largest surface area of any freshwater lake on our planet. It contains 10% of all the fresh water on earth.