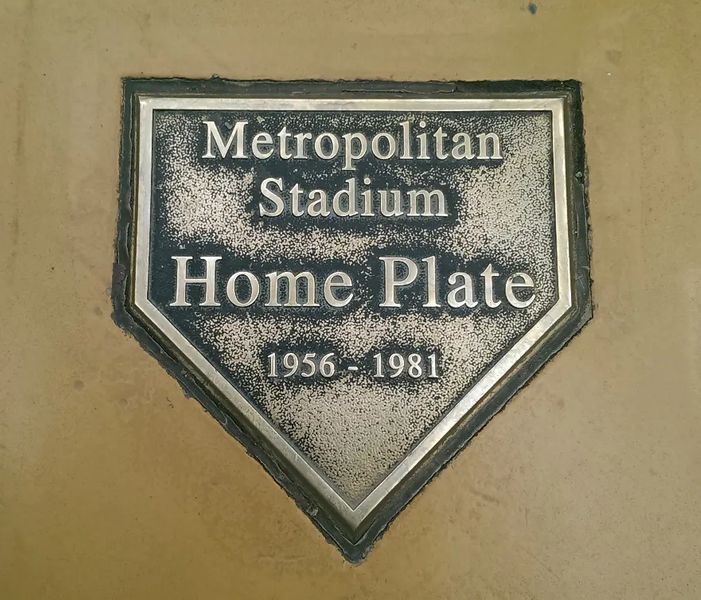 Weekly Gem #17 A Diamond's Home
Published 4/4/2015
Location:  This 'hidden gem' is in Bloomington, MN (see Clue Me! beta map ).  Lots of Twins used to play here.  Now, lots of twins play here. 
Clue
Harmon Killebrew's home away from home 1965-1974.
Description
Metropolitan Stadium home plate.
Why It's Interesting
Embedded in the floor in the northwest corner of the amusement park in the Mall of America is a brass plaque that marks the home plate of the Minnesota Twins' Metropolitan Stadium 1956-1981. On the former site of the old Metropolitan Stadium, the Mall of America now stands where the Twins and Vikings once played.