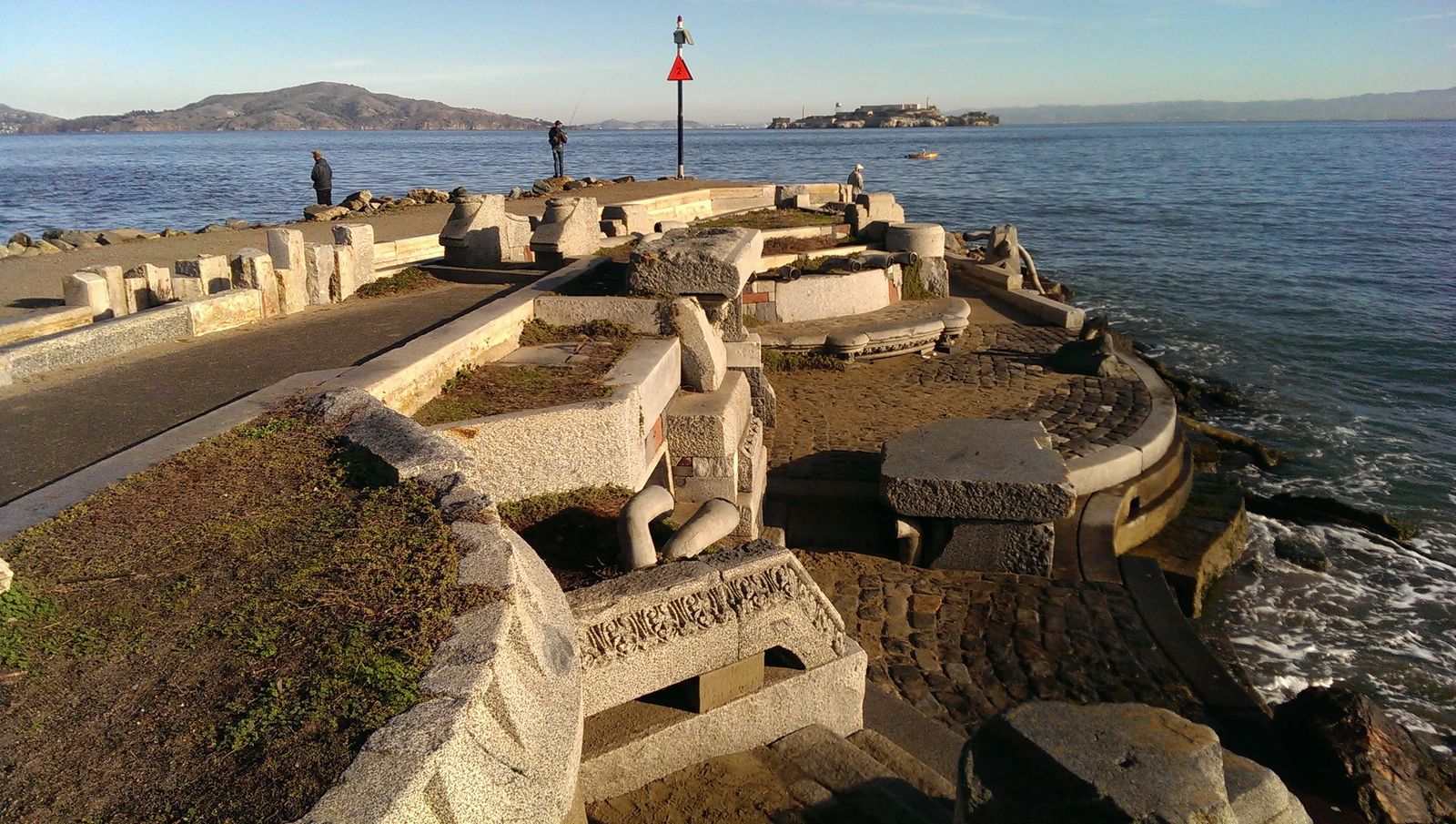 Weekly Gem #76 Musical notes, and a view
Published 6/18/2016
Location: This 'hidden gem' is about half a mile east of the St. Francis Yacht Club in San Francisco, CA, (you need to walk through their 'parking lot' to get there, and continue out to the tip of the spit (see Clue Me! Map)). It is far enough off the beaten path that you will often find more birds than people, and the people tend to be quiet because they're fishing or listening to an organ. This makes for a nice place to sit and enjoy one of the best views around, and listen to the birds, the water, and the organ.
See below, the view in the other direction.
.........
Here's the hidden gem entry from our Clue Me! map.
Clue
Musical notes and a view
Description
The wave organ
Why It's Interesting
Tubes that extend into the water play notes as the waves slosh around them. The sounds you hear at the top of the pipe vary depending on the tide and the moon phase. Worst case scenario, it's a pleasant place to sit and watch the birds, bay, and surroundings.