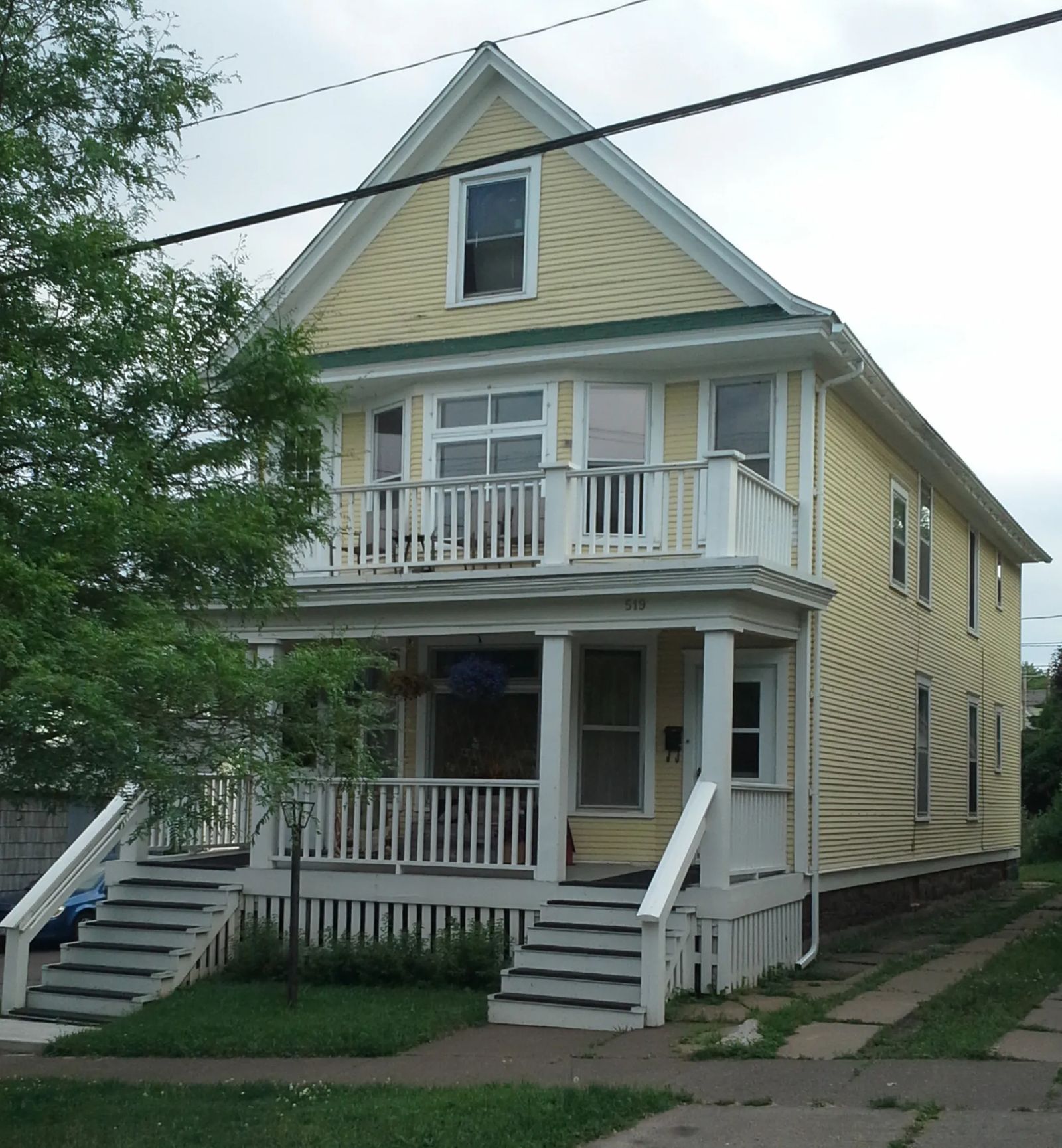 Weekly Gem #63 A Root of Dylan
Published 3/19/2016
Location: This 'hidden gem' is located at 519 N. 3rd Ave. E. in Duluth, MN (see Clue Me! Map). The person who would become Bob Dylan spent his first years here. Although his family moved to Hibbing, MN, when he was six, Duluth left quite an impression.
In Chronicles Volume One, Dylan wrote: "Duluth, even though it's two thousand miles from the nearest ocean, was an international seaport. Ships from South America, Asia and Europe came and went all the time, and the heavy rumble of the foghorns dragged you out of your senses by the neck. ... As a child, slight, introverted and asthma stricken, the sound was so loud, so enveloping, I could feel it in my whole body and it made me feel hollow. Something out there could swallow me up."
.........
Here's the hidden gem entry from our Clue Me! map.
Clue
Shabtai Zisel ben Avraham's (Robert Zimmerman's) first home.
Description
The house Bob Dylan lived in when he was born until he was five years old.
Why It's Interesting
Most 4-year-olds might sing "Mary Had a Little Lamb" at a family gathering, but the 4-year-old Bob Dylan sang "Accentuate the Positive" (a popular song on the radio at the time) for his grandmother. His relatives were delighted with his singing and most were sure he would be famous some day. Dylan's father said, "He was, I would say, a very lovable, a very unusual child." The Zimmerman's lived on the right side of this duplex.