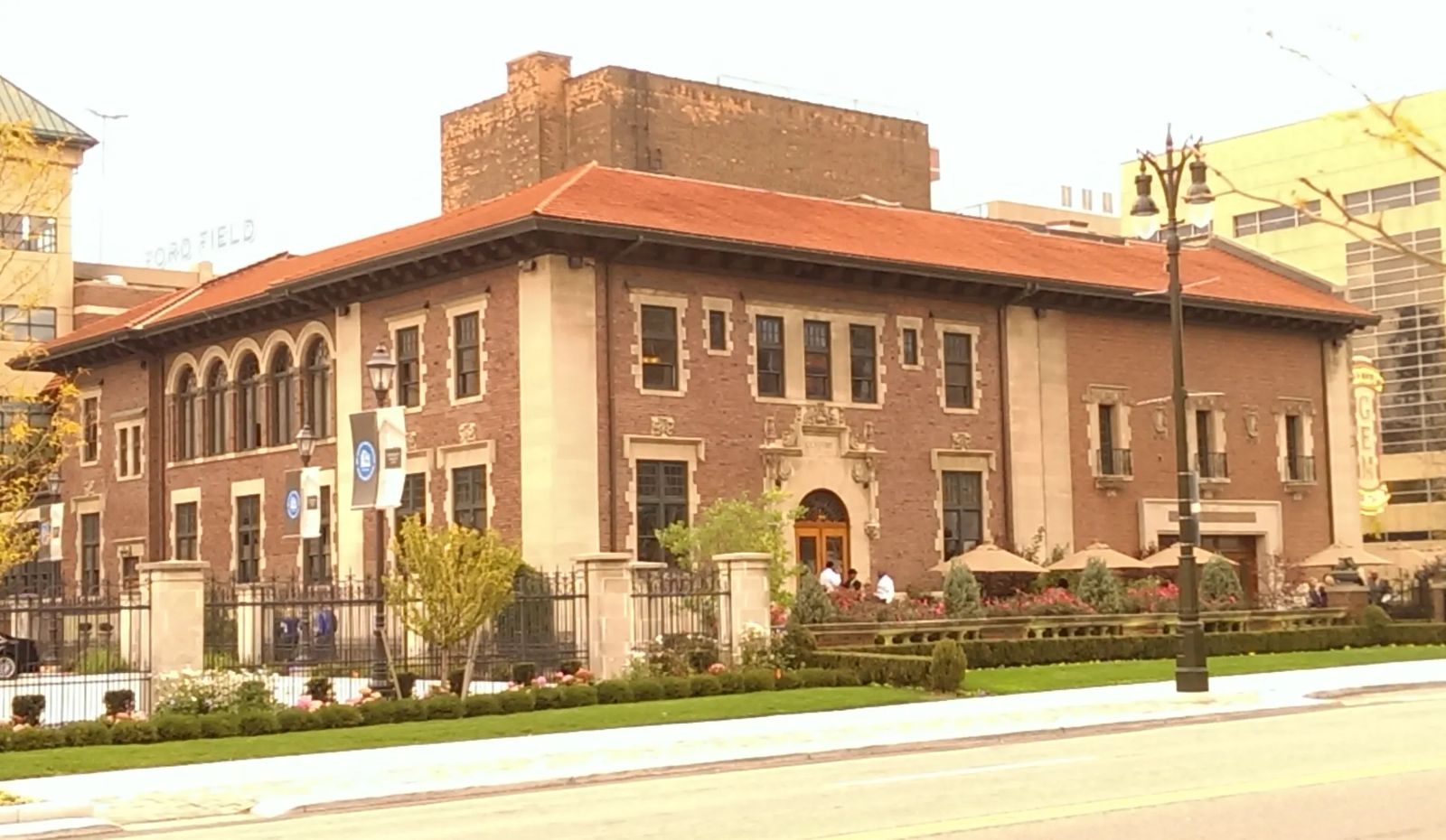 Weekly Gem #47 A fairly large little gem
Published 11/14/2015
Location: This 'hidden gem' is located at the intersection of East Columbia and Witherell streets ... no wait, make that the corner of Madison and Brush, in Detroit, MI (see Clue Me! map). Originally built in 1903, the Little Gem Theater's restoration has incorporated several vintage architectural and decorative components that were saved from other buildings of the same era, but which were demolished during the building of highways and the Tigers stadium and other development projects.
And as noted by this gem's author, the 2700 ton building was picked up and moved five blocks (including the brick structure 'behind' the Little Gem Theater that is visible in the photo ... that part is the Century Theater). At the blinding pace of about 18 yards per day, it only took four weeks to relocate the structure from its original address at East Columbia and Witherell to its current home at Madison and Brush.
.........
Here's the hidden gem entry from our Clue Me! map.
Clue
A little gem
Description
The Little Gem Theater and the attached Century Theater
Why It's Interesting
Not only is the building a nice representative of historic Detroit architecture, the only reason it's still part of the cityscape is that it was moved intact from its original location, somewhere in what is now the west parking lot of Tiger's stadium. At that time, this was the largest structure ever moved intact.