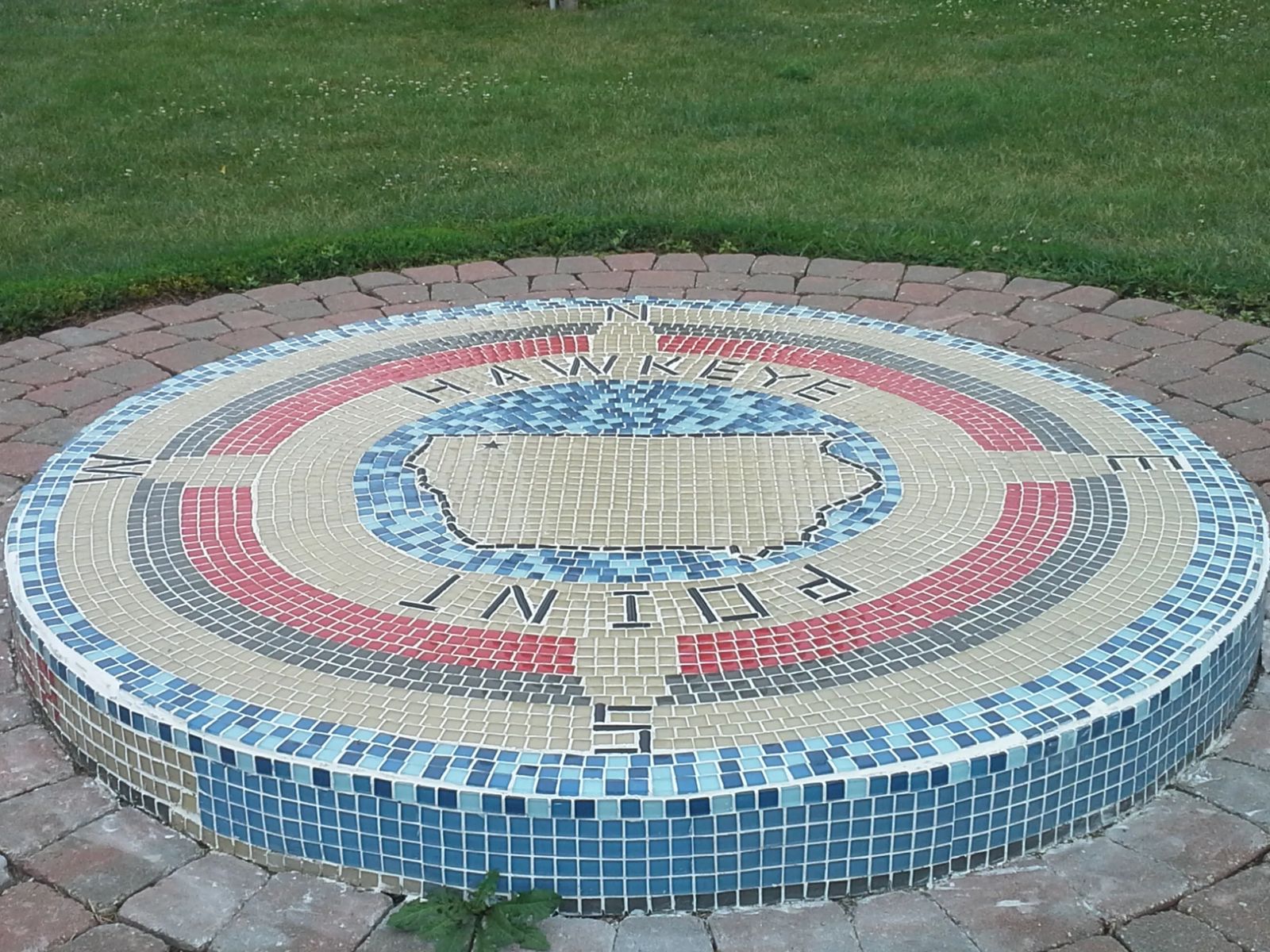 Weekly Gem #38 A high point of any trip to Iowa
Published 9/12/2015
Location: This 'hidden gem' is in northwest Iowa, about 3 miles south of Bigelow, MN (see Clue Me! map). This is a surprisingly interesting 'high point,' in part because the land around Hawkeye Point is ... hmm ... let's go with 'topographically challenged.' Flat as a pancake is another suitable description. You can see for miles in all directions, not because it's a hilltop that gives you a vantage point, but because there is no nearby topography to obscure your view.
But think about it for a minute. This high point is surrounded in all directions by lower points. It is, in fact, a hilltop. Perhaps the largest diameter but lowest elevation hilltop in the world.
From Hawkeye Point you can detect the slight convexedness in the curvature of the earth as you notice that, for tall things in the distance, you only see their topmost parts. As a result, and especially if you climb the tower, you can see a really long distance in all directions.
On a clear day, you may even be able to see a Blue Bunny far to the south.
.........
Here's the hidden gem entry from our Clue Me! map.
Clue
Climb Every Mountain?
Description
Hawkeye Point
Why It's Interesting
Yes, it's the high point of Iowa. Elevation: 1670 ft (510 m) above sea level. After you climb the "summit" you'll be standing on this, the highest spot in Iowa. If you look way, way out into the distance, you can see (the back of your head! Ha ha ha!) a lot of corn.