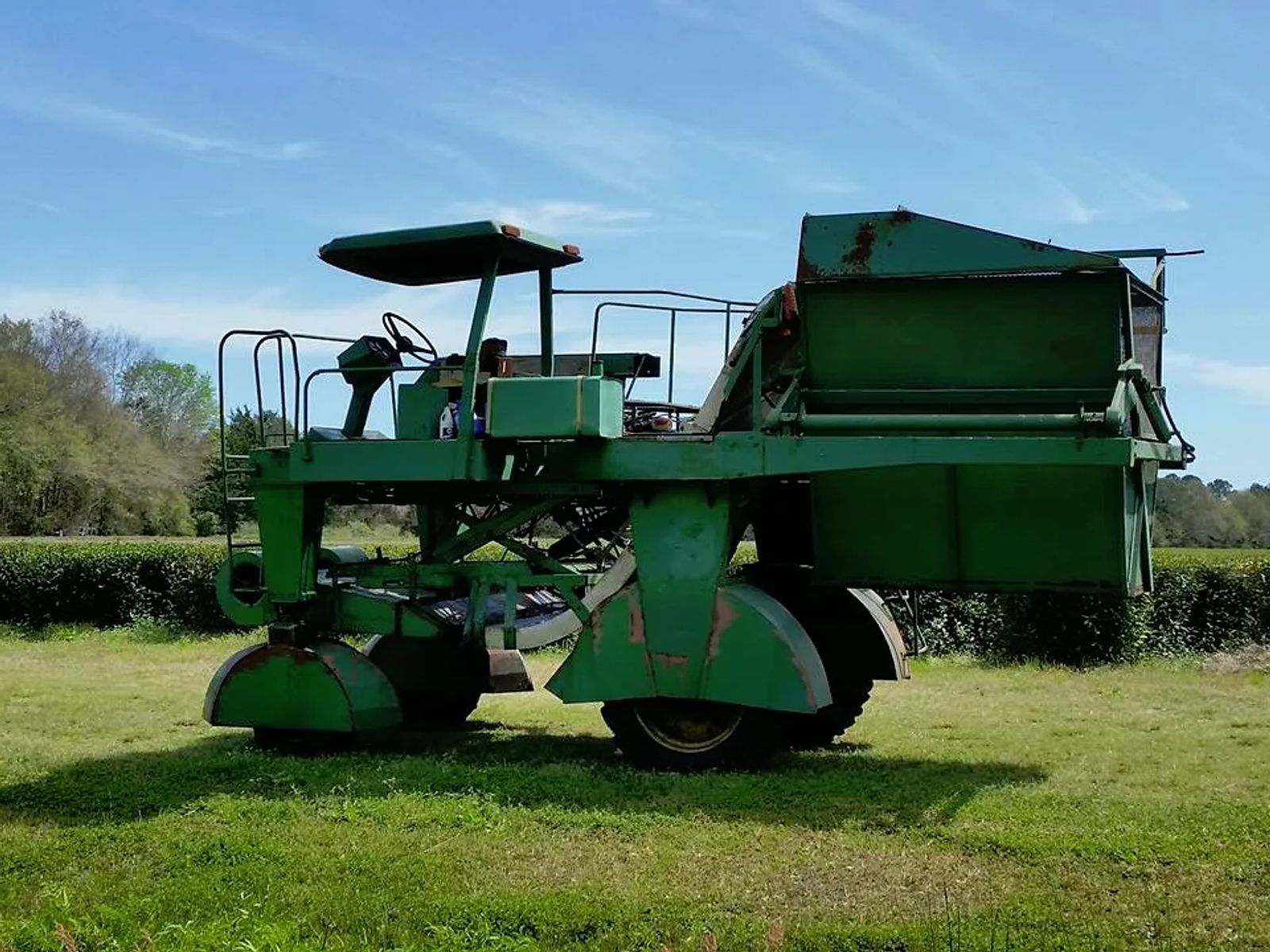 Weekly Gem #120 FrankenTractor
Published 6/4/2017
Location: This hidden gem is located off of Louie Avenue near the Charleston Tea Plantation on Wadmalaw Island, SC (see the Clue Me! Map). It is stationed here all the time, except during one of the seven yearly tea harvests (if you visit then, you can probably see it working through the fields).
A tea plantation of this size would normally require 500 people to hand pick the tea leaves. This unique harvester allows one person to gently pluck all those leaves from the 'comfort' of the cab. So with everything becoming automated these days, (and tea being the second most popular drink after water), why aren't other tobacco harvester/cotton picking Franken-machines flying off the shelves and finding homes on other tea plantations around the world? In places like Indonesia, China, Sri Lanka and India each tea leaf is still hand picked!
Well, tea usually grows on hills or an uneven terrain. A machine like the green giant would never be able to delicately chop just the top few inches off the tea plants. But since the Charleston Tea Plantation is on flat coastal land, the green giant works perfectly here.
It's even trusted to harvest the coveted "first flush," which is the first harvest of the year (usually in April or May) when the new tender spring growth provides an exceptionally mellow tea.
.........
Here's the hidden gem entry from our Clue Me! map.
Clue
AKA The Green Giant
Description
The tea harvester
Why It's Interesting
This one-of-a-kind tea harvesting tractor is a cotton picker and a tobacco harvester fudged together by Mack Fleming. It harvests the tea up to seven times a year. This machine was designed to cut just the young tender tops off the tea plants (Camellia sinensis) because older leaves tend to be bitter.