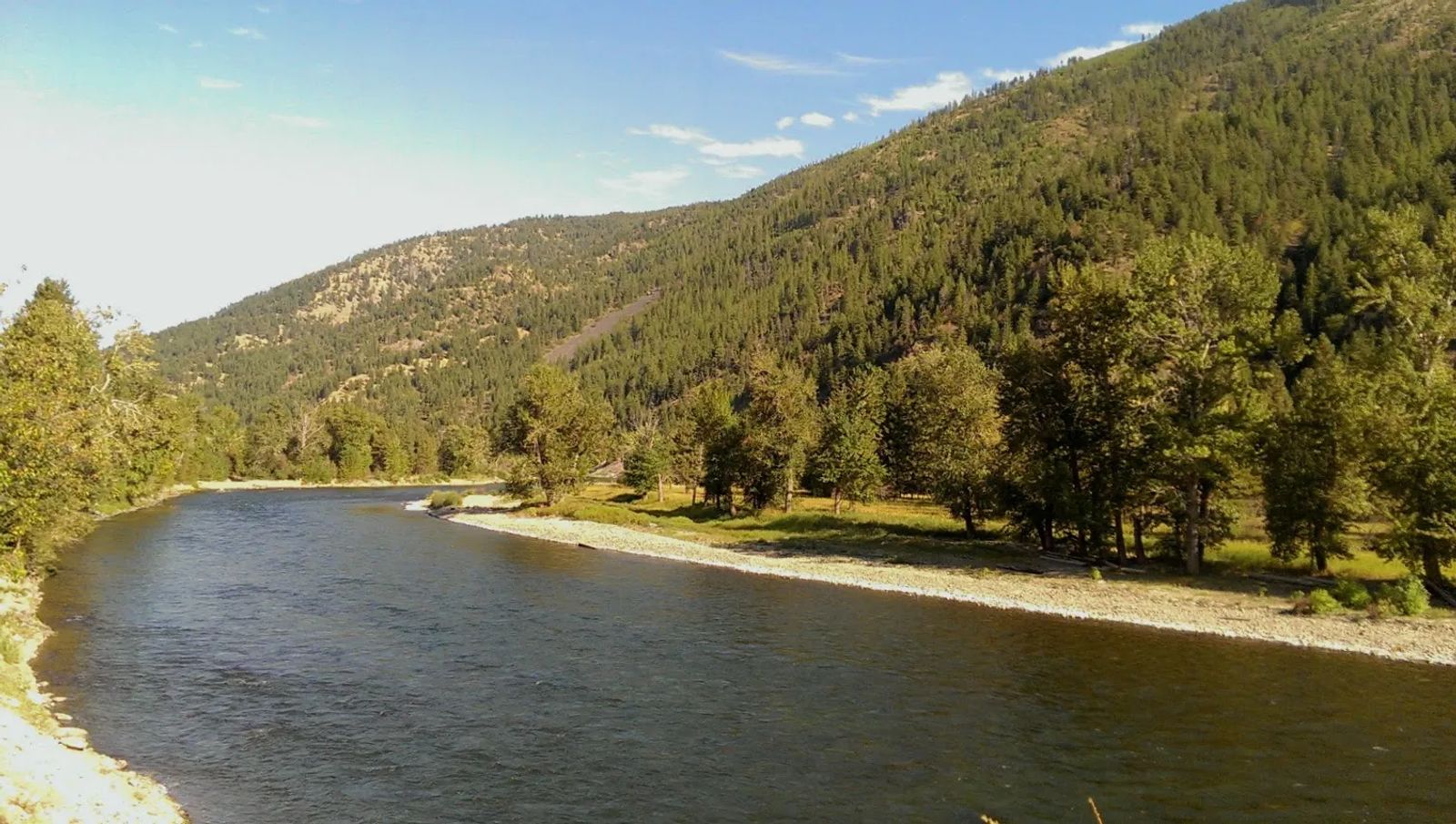 Weekly Gem #169 A heavenly gate to hell
Published 9/15/2018
Location: This 'hidden gem' is located just east of 1955 E Broadway, in Missoula, MT (see the Clue Me! Map). This peaceful, maybe even heavenly scene, bears the name Hell Gate. Perhaps hard to imagine now, all early inhabitants and passersby concurred. Native Americans called this area "I-sul" or "Im-i-sul-e," referring to something chilling or ominous or foreboding. The first Europeans through this area (being French) called it "La Porte de l'Enfer" (the Gate of Hell). And with the settling by English speakers, "Hell Gate" stuck.
"How could this be?" you might ask. Well, it all comes down to horses and buffalo, with a "pinch" of geology thrown in.
Native Americans living in and around the Missoula valley, primarily Flathead and Nez Perce, had horses, but they needed buffalo. They would often gather large groups of people and horses, and head east to get buffalo ... keeping in mind that they needed enough horses to return with the people and the large amounts of buffalo meat, hides, and other buffalo parts. In short, they had a lot of horses with them on these trips.
The Blackfoot lived many miles east of here, on the plains where they had plenty of buffalo ... but they wanted more horses. For Blackfoot warriors who wanted to be known as daring and courageous, capturing a lot of new horses from the neighboring tribes was just the ticket. The large gatherings of Flathead and Nez Perce were simply too good to pass up.
Of course, everyone knew what was happening, so the horse owners were very careful and watchful. The Missoula valley is wide and flat, so forget about sneaking up on anyone there. East of Missoula the valley widens and splits (the buffalo hunters could take either the Clark Fork or the Blackfoot River), so getting close enough to capture the horses once they left Missoula Valley is unlikely.
This is where the "pinch" of geology came in. Specifically, there's a pinch point where the Clark Fork flows between two mountains, on the far east edge of the Missoula Valley ... i.e. Hell Gate Canyon.
About half a mile in length, and maybe 800 feet wide. Here is where the Blackfoot warriors would attack, oftentimes fatally injuring the Nez Perce and Flathead warriors in order to escape with their horses. This happened so often and over so many years that the canyon was once strewn with great quantities of human skulls and other bones. A gruesome site, even to those who created it, and certainly to those French explorers who suddenly passed from a peaceful river, and entered into La Porte de l'Enfer.
.........
Here's the hidden gem entry from our Clue Me! map.
Clue
Heavenly gate to hell
Description
View of the Clark Fork River at Hell Gate
Why It's Interesting
This is a beautiful and (nowadays) very peaceful river, in an area that over the centuries was anything but.