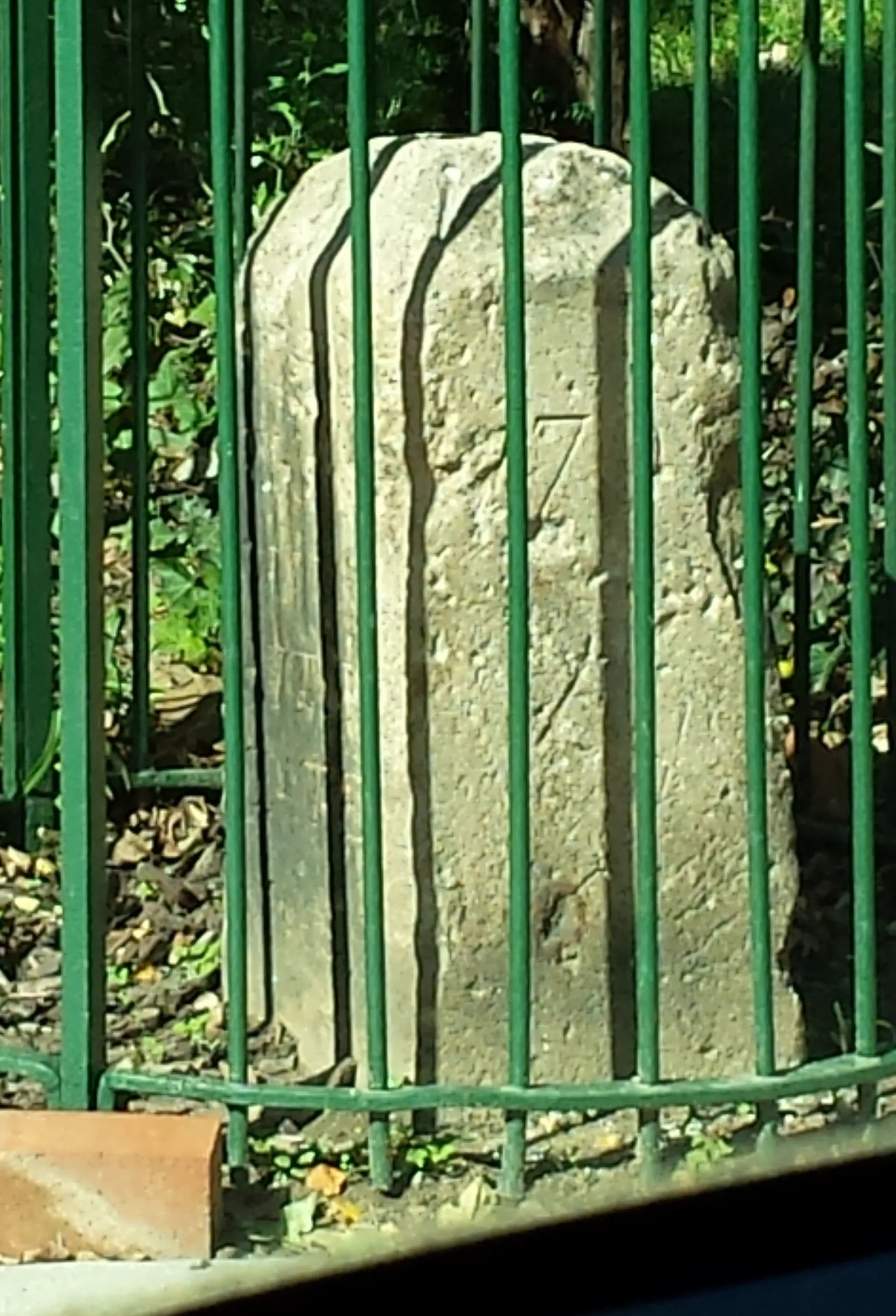 Weekly Gem #16 A diamond's edge
Published 3/29/2015
Location: This somewhat nondescript 'hidden gem' is on the border of Tacoma Park, MD, and Washington, DC. (see Clue Me! map). Known as NE2, this is one of 10 boundary stones marking the northeast edge of DC. DC was originally a square, 10 miles on a side, with a stone placed at each mile (so a total of 40 on the SW, NW, NE, and SE edges). Most of the stones remain in place, although a few are missing and their original spots marked by plaques. The boundary stones that remain are the oldest federal monuments in the U.S., having been installed in 1791 and 1792.
.........
Here's the hidden gem entry from our Clue Me! map.
Clue
This was once the corner of a diamond....
Description
DC Boundary Stone for NE border of DC
Why It's Interesting
One of a number of original boundary stones marking the border of DC