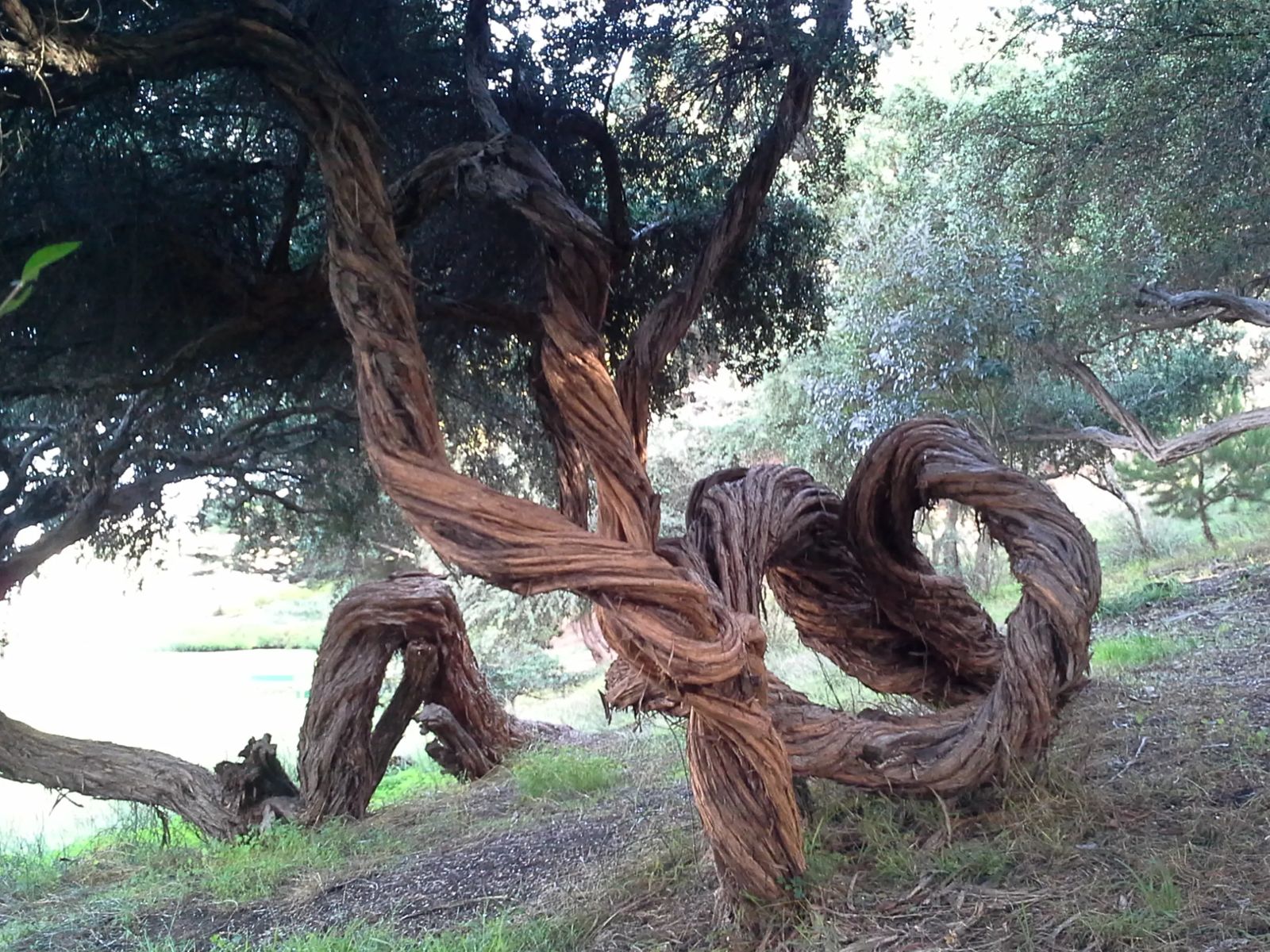 Weekly Gem #62 Get your grove on
Published 3/12/2016
Location: This 'hidden gem' is located at the northwest corner of Russian Hill Park in San Francisco, CA (see Clue Me! Map). Sometimes a hidden gem is simply a pleasant something that many people pass close to without really noticing. That's the case here, where a small grove of trees is getting its groove on.
.........
Here's the hidden gem entry from our Clue Me! map.
Clue
Twisted!
Description
Really groovy trees.
Why It's Interesting
There are a bunch of these beautiful trees on a nice little path.