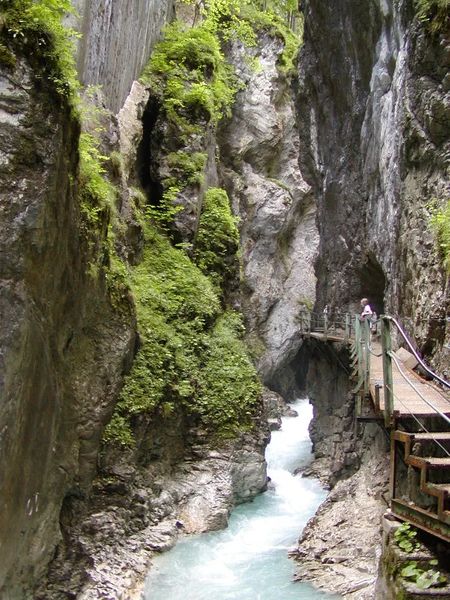 Weekly Gem #18 A Nice Walk Up Leutascher Geisterklamm
Published 4/11/2015
Location: This 'hidden gem' is in Austria, just a skip and a jump southwest of Mittenvald, Germany (see Clue Me! beta map ). To get to the waterfall, you walk up the very beautiful canyon, hearing the rush of the river that carved almost straight down through the limestone rock, and feeling the mist. As alluded to below, the border between Germany and Austria is almost exactly at the spot where the canyon ends. Austria got the canyon. Germany got the farmland, largely created by the soil that washed out of the canyon.
.........
Here's the hidden gem entry from our Clue Me! map.
Clue
Carving rock with water
Description
Waterfall at the end of the Leutascher Geisterklamm
Why It's Interesting
A tiny stream created a very deep and very narrow canyon. You park in Germany, and cross into Austria while walking along the wooden trail along the edge of the canyon.
Sponsor
Pickpockets fail… Travelers smile… 130°® bags are here to protect your good stuff!